File transfer and sharing platform for your organization's important data
Enhanced File Transfer (EFT) Express enables business partners, customers and employees to share information safely and securely. EFT Express replaces insecure legacy systems, homegrown servers, expensive leased lines and VANs with a simple, secure and easy to use alternative.
Rapid Implementation
EFT Express is quick and easy to setup. Install it and start sending files in less than an hour.
Easy to Use
Templates and role-based access controls make EFT Express super simple to administer. Intuitive file sharing features like the Outlook Add-in and Workspaces make it easy for end-users to share files.
Security and Compliance for Your Business
Robust security like FIPS 140-2 compliant libraries and a variety of modern ciphers protects your company's important data. Comprehensive audits and logging make compliance mandates easier to meet.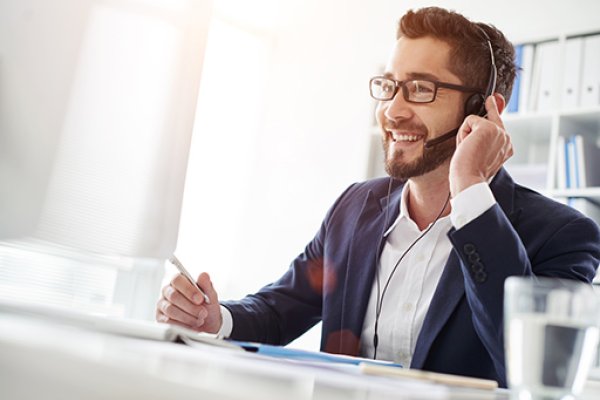 Automate Secure Backups
EFT Express can be used to automate backups for applications that need SFTP backup functionality, like Cisco Unified Communication Manager and other VOIP solutions.
Share Files Securely
EFT Express can be used to securely share files with people inside and outside your organization, with the Workspaces module's Outlook Add-in, the Web Transfer Client and the Drop-off Portal.
Which EFT is Right for You?
EFT Express Bundle Comparison
Core
Designed for those who need an MFT solution and clients for file transfers.
FTP/FTPS (SSL/TLS)
User Management
Active Directory/Built-In Authentication
5 CuteFTP Clients
Auditing and Reporting
Basic
Designed for those who need to make SFTP transfers or SFTP backups.

All of the features of the Core bundle plus:
Pro
Designed for those who need person-to-person file sharing capabilities, compliance enforcement and mobile access.
Everything in Basic
Web Access (HTTP/S)
Express Security Module to help monitor PCI DSS violations
Unlimited Workspaces licenses for File Sharing and Collaboration
100 Mobile Transfer Client licenses
Custom
Do you need a custom solution with additional capabilities like automation? Call us and we'll design a custom solution suited to your requirements.
A la carte modules:
PGP encryption
Folder monitoring
Scheduling events
Built-in client
Secure gateway