Empowering Companies to Unleash the Power of Data
A leader in the secure movement and integration of data

Managed File Transfer (MFT)
Enhanced File Transfer (EFT™) is an advanced, powerful managed file transfer (MFT) solution that replaces insecure legacy FTP servers, inflexible and haphazard homegrown file transfer systems, slow physical shipment of data, and expensive leased lines and VANs.

Integration Platform as a Service (iPaaS)
Kenetix is an integration platform-as-a-service (iPaaS) that allows business users and IT alike to get the right data in the right places at the right time. Kenetix easily connects data across cloud applications and legacy systems, empowering stakeholders to access the data they need to get their jobs done.
Globalscape: the only way to achieve success!
Business requirements from customers, partners and vendors add multiple layers of complexity in your IT infrastructure. Add to this aggressive timelines for project completion and sometimes you have to meet nearly impossible to meet your goals. It's no wonder that 54% of organizations have over-runs in time, dollars and unforeseen fixes.  See how Globalscape can help you implement a world-class, 360 degree MFT solution, on time and on-budget.
Three Mistakes IT Makes that Could Cost Your Organization Millions
Whitepaper
IT departments are busy. However, when details get lost in the shuffle costly mistakes happen and can carry a heavy price tag, affecting your personal reputation and that of your organization.
5 Rings of Data Integration Hell
Whitepaper
Whether you are dealing with huge and complex datasets, disparate systems, or Big Data, sometimes the data integration journey can be quite the hellish experience.
Be Afraid of Your Shadow
Guide
Are you confident that employees are only using IT-sanctioned devices and applications to get their jobs done?  If the answer is "no," then your IT infrastructure and sensitive data are far more vulnerable to being breached by hackers and cybercriminals.
Learn to take your business to the next level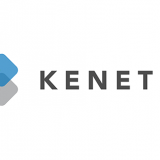 With Kenetix, your organization is hours or days away from being more agile, more connected, and more competitive than ever before.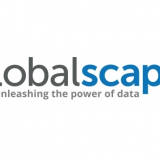 After more than a year of work, we are thrilled to finally be able to share the result of those efforts with the release of Kenetix [...]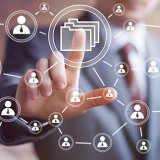 With any merger, there is a meshing process of two distinct companies' IT infrastructures, each with individual policies and procedures.