Today's global economy drives the demand for world-class support that meets the need of any business size or complexity. Globalscape's support offerings are designed to help you maximize the value of your Globalscape products and to drive better outcomes for your team and your business.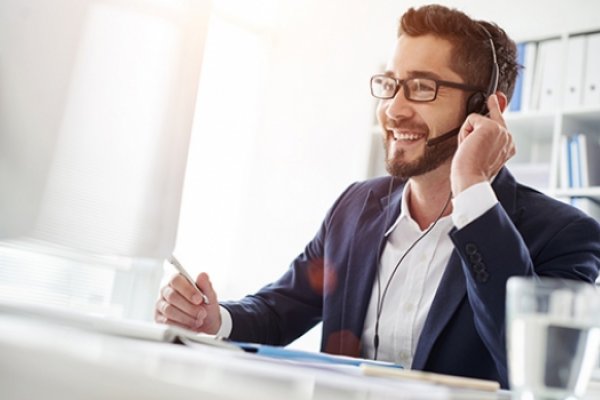 Why Globalscape Support?
Globalscape is here to help make sure your data movement and integration infrastructure performs optimally at all times, with:
Professional, highly trained, North American-based support engineers
24 hours a day, 7 days a week availability
Where +50 is considered Excellent, the Globalscape Support Team has achieved a +78 Net Promoter Score—a measure of true customer satisfaction.
Customer retention rate of 96+%
Basic
Designed for small to mid-size organizations that need only break/fix and Web-based support during normal business hours. Only available with EFT Express licenses.
Basic offers:
Web and chat-based support
Professional
Designed for growing businesses that would benefit from deployment configurations, migration and best practices advice, as well as live (telephone) support from support engineers.
Professional offers all of the features of our Basic support level, plus:
Faster initial response times
Priority case handling
Remote support (at Globalscape's discretion)
Access to Globalscape's Beta program
Premier
Designed for mid-size to large organizations that require fast access to support resources with 24x7 support availability for critical issues, as well as priority response handling and resolution from a senior technical team.
Premier offers all the features of our Professional support level, plus:
24x7 support for critical (Severity Level 1) problems
Faster initial response times than Professional Support Plan holders
Priority case handling (over Professional Support Plan holders)
Direct access to senior technical support engineer team (no "triage")
1 patch per build (when necessary)
Annual case review
Expert
Designed for large enterprises with complex environments that require dedicated, personalized, proactive support around the clock from a seasoned Technical Account Manager. Includes a complimentary Health Check and 1-Day Onsite Review.
Expert offers all the features of our Premier support level, plus:
Dedicated Technical Account Manager (TAM)
24x7 support for severe (Severity Levels 1 and 2) problems
Fastest initial response times
Highest priority case handling
Priority patches
Quarterly case review
Annual Health Check
1 onsite system review per year
Access to source code escrow program (additional fee)