Complete the form to request a quote and see how our secure managed file transfer solution can fit in your organization's IT and cybersecurity budget.
Fill out the form to obtain your quote  immediately. 
We will put together a personalized quote for you 
Consult with our experts to ensure you get the most out of your quote. 
For information on common pricing packages, view the Pricing Plans section below.
"GLOBALSCAPE EFT IS MORE EFFICIENT AT MOVING THINGS AROUND THAN OUR PREVIOUS OTHER APPLICATIONS...IF I AM CONNECTING TO SOMEONE OVER THE INTERNET OR TRANSMITTING FOR THE CLIENT...SFTP IS 20% TO 30% FASTER THAN OUR PREVIOUS AUTOMATED SOLUTION"
- Harold Mandarino, Systems Supervisor at FIS
Globalscape EFT Pricing Plans
Anchor ID:
#globalscape-eft-pricing-plans-20118
Core Server Bundle
Collaboration Bundle
Starter Bundle
Premium Bundle
Enterprise Bundle
SFTP Server

SFTP Server

Allows your trading partners to connect to your system to upload or download files using the SFTP or SCP protocols.

Audit & Reporting

Audit & Reporting

Captures all transactions passing through the EFT platform, allowing you to query the data and view auditing reports from the administrative console. Perform an audit and analyze captured data immediately using preconfigured reports, or custom design your own.

FTPS Server

FTPS Server

Allows your trading partners to connect to your system to upload or download files using the FTPS protocol.

HTTPS Server

HTTPS Server (includes Web Client)

Allows your trading partners to connect to your system to upload or download files using the HTTPS protocol.

Enterprise Actions

Enterprise Actions

Allows you create Event Rules with actions that lets you execute scripts, perform file and folder operations, compress/decompress files, execute subroutines, dataset actions, and REST invocation.

Folder Monitor

Folder Monitor

Allows you to detect whether files in a monitored folder have been created, deleted, or renamed. If triggered, the event rule can automatically perform a specified action in response.

Timer Event Module

Timer Event Module

Allows you to execute a specified action(s), such as generating and sending a report either as a one-time-only "action," or as a repeated one.

File Transfer Client

File Transfer Client

This user-friendly file transfer client provides broad compatibility with diverse trading partners. This secure file transfer website facilitates safe file sharing among your clients, business partners, and other locations.

Cloud Connector Actions

Cloud Connector Module

Supports transfers from and to Amazon S3 and Azure containers as well as Cloud Object Monitor. The Cloud module includes numerous advanced settings, like multi-part encryption and requestor-pay functionality.

PGP Actions

OpenPGP Module

Uses a combination of strong public-key and symmetric cryptography to provide secure data exchanges for electronic communications and data storage.

Advanced Workflow

Advanced Workflow

Allows you to streamline business processes without limitations imposed by legacy systems and applications. AWE extends Globalscape EFT's Event Rules with event-driven, real-time processing of more than 200 automated actions.

DMZ Gateway

DMZ Gateway

Avoids giving external users access to your internal networks to keep your data safe despite any storage, retrieval, or authentication.

Workspaces

Workspaces

Allows employees to invite users to upload and download folders and their content without IT losing governance, visibility, or control. Workspaces includes multiple secure protocols, flexible authentication, and the flexibility and power of workflow automation.

5 cal
250 cal
5 cal
250 cal
Unlimited cal
Advanced Authentication

Advanced Authentication Modes Module

Protects data in transit by enforcing the use of secure protocols, strong ciphers, encryption keys, and maintaining strict password policies. It enables organizations to centralize their user access controls, improve productivity, and increase adherence to security policies. Password security is centralized to quickly commission and decommission user provisions. The module also provides SAML (WebSSO), RSA SecurID, RADIUS, and CAC support, allowing EFT to fit in seamlessly with existing authentication measures.

RAM

Remote Agent Module (RAM)

Provides centralized control for automating transactions from distributed systems.

1 cal
1 cal
1 cal
1 cal
500 cal
Secure Forms

Secure Forms

Allows you to create custom web-based forms for your trading partners to submit information and files to your system.

AS2 Client/Server

AS2 Client/Server

Globalscape provides support for exchanging files via AS2.

BAM Enterprise + SSP

Business Activity Monitoring (BAM) Enterprise + Self-Service Portal (SSP)

BAM provides real-time visibility with an overview of your important business transactions, including the ability to drill down for granual detail and customized views of sensitive data transfers. The SSP provides trading partners with instant, on-demand access to file transfer status information (requires BAM module).

Threat Protection

Threat Protection

Server components of Globalscape integrate with advanced threat protection and adaptive data loss prevention solutions to keep your sensitive data secure via our Secure ICAP Gateway.

Rights Management

Rights Management

Adds AES 256-bit encryption and access control to keep transferred files safe no matter where they travel, even after they're downloaded.

Add on
Add on
Add on
Add on
Add on
REQUEST A QUOTE
REQUEST A QUOTE
REQUEST A QUOTE
REQUEST A QUOTE
REQUEST A QUOTE
GETTING STARTED
For organizations just starting their MFT journey, our Getting Started bundles give you core secure file transfer functionality and allow you to choose the feature focus you need.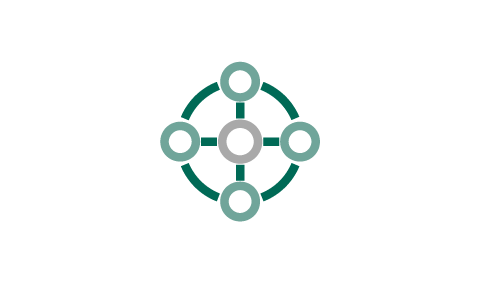 COLLABORATION
Everything in SFTP Backup
Workspaces (250 ct)
HTTPS & Web Client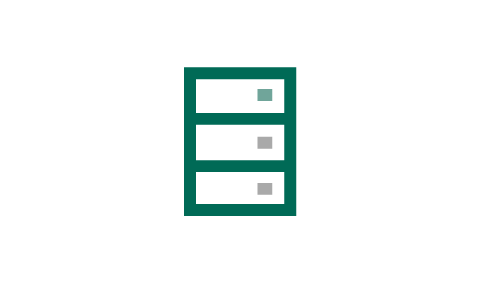 CORE SERVER
FTP over SSL/TLS
HTTPS & Web Client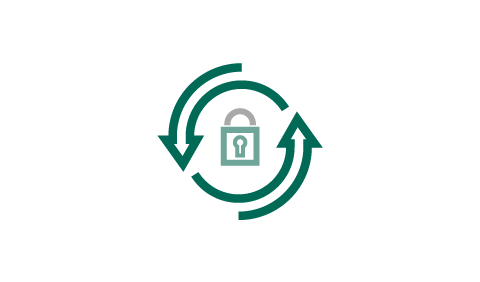 SFTP BACKUP
Core EFT Server
SFTP Protocol
Auditing & Reporting Module
Ready to Learn More About Pricing?
Anchor ID:
#ready-to-learn-more-about-pricing-20434
Learn more about Globalscape EFT pricing
Anchor ID:
#learn-more-about-globalscape-eft-pricing-20348