Our Support and Services Philosophy
At Globalscape, we believe that being a leader in secure information exchange is about much more than the latest technology—it is also about unbeatable customer support and service, going the extra mile whenever you need it.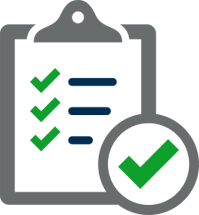 The Success360 Deployment Package
The Success360 Deployment Package is a comprehensive services offering designed to accelerate project completion and value realization for your MFT projects. With the Success360 Deployment Package you can get the help you need to implement a world-class, 360-degree managed file transfer solution, on time and on-budget, by relying on the highly-trained and skilled, in-house support team from our North American headquarters.
Our customers tell us that it's this intelligence, attention to detail and personal care—wrapped around a world-class solution that makes them customers for life, which is why our customer retention rates exceed 90%.
Personalized Support with the Success360 Deployment Package
Implement with Confidence: Do it the right way, the first time, by leveraging deep well of experience from hundreds of implementations, best practices, and industry leadership.
Accelerate Value Realization: Don't experiment: Accelerate time to value with our repeatable, proven software consulting services.
Reduce Implementation Risk: Take out uncertainty and risk, and meet your timelines and deliverables with confidence by leveraging our extensive project management and large engagement experience.
Customized Training and Strategy
Classes cover the use of our solutions tailored to your needs. We can deliver training at your facility, via WebEx, or from our San Antonio location.
  EFT Essentials Course - This 1-day course provides high-level information for everyday administrative guidelines, user account control, and post-processing workflow.
  EFT Administrator Course - This 3-day course provides instruction on everyday administrative guidelines, user account control, and post-processing workflow.
  EFT Professional Course - This 5-day course provides information and practice for everyday administrative guidelines, extensive user account control, and post-processing workflow, with a more in-depth look at each of the modules, automation, and practical use of the API.
  EFT Certification Exams - If you are an experienced EFT administrator, you might choose to skip the courses and just take the exams to receive certification. The EFT Administrator Certification Exam and the EFT Professional Certification Exam are self-serve, web-based exams.