Globalscape EFT
An award-winning, best-in-class managed file transfer solution
Globalscape EFT, Simplified.
Effective with the 8.0.7 release, Globalscape EFT Express and EFT Enterprise have been combined into a single entity, Globalscape EFT. Learn More.
What is Globalscape EFT?
Globalscape Enhanced File Transfer (EFT) is a best-in-class managed file transfer (MFT) solution for enterprises with complex and mission-critical file transfer requirements. Globalscape EFT secures, manages, and tracks data transferred between people and applications both inside and outside your organization.
Why Use Globalscape EFT?
Enhanced file transfer solutions like Globalscape are secure, enterprise-level solutions that facilitate the administration, scheduling, and monitoring of file transfers. Globalscape EFT can reduce complexity of your file transfer infrastructure, increase operational efficiency, and protect your most important data.
Key Globalscape EFT File Transfer Results
Anchor ID:
#key-globalscape-eft-file-transfer-results-3496
Create automated workflows without scripting

Send large files quickly over high-latency networks

High availability deployment options ensure uptime for your mission critical systems

Deploy on-premises, in the cloud, or as a hybrid configuration based on your business requirements

Two-factor authentication, folder monitor, scheduled transfers

Integrate with Active Directory, SharePoint, Microsoft Excel, SQL Server, and others

You can be up and running in hours instead of days

Easy administration and end-user interfaces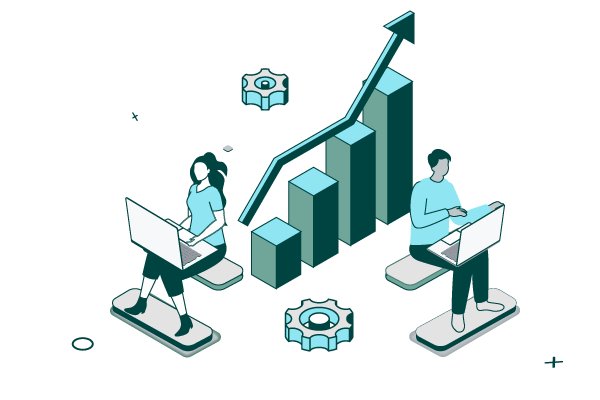 Increase IT Operations Efficiency with EFT File Transfer Automation
Anchor ID:
#increase-it-operations-efficiency-with-eft-file-tr-20120
Delivering data using manual processes is vulnerable to workforce limitations, vacations, turnover, and simple human error. Automation allows you to deliver data without manual intervention, saving time and avoiding potential errors. Globalscape EFT enables you to streamline business processes without limitations imposed by legacy systems and applications. Globalscape EFT's automation capabilities set it apart from every other MFT solution on the market.
Some organizations have seen a 7x return on their investment from choosing Globalscape EFT.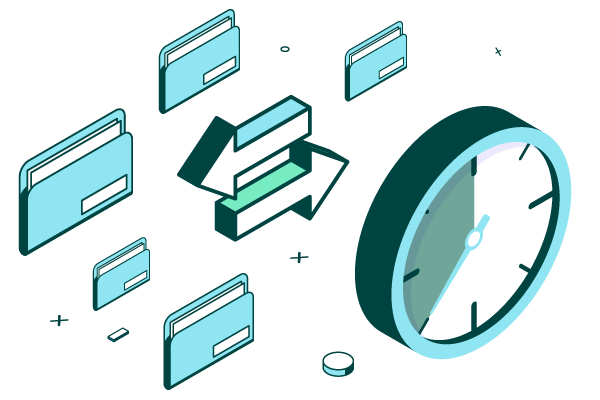 Ensure Uptime for Your Critical File Transfer Processes
Anchor ID:
#ensure-uptime-for-your-critical-file-transfer-proc-20121
Your file transfer infrastructure is vital to your business processes. Globalscape EFT can be deployed in an active-active highly available cluster. With Globalscape EFT you can have confidence that you can scale horizontally to increase throughput or ensure non-stop uptime of your business critical systems.
Reviews for Globalscape EFT
Anchor ID:
#reviews-for-globalscape-eft-20126
Flexible & Secure
"The EFT solution allows our organization to build a service model that is flexible and secure, ensuring that we meet all regulatory and compliance requirements to safeguard the data in and out of the organization."
Move Huge Files Securely
"I use Globalscape Enhanced File Transfer to move huge files securely within and outside the network daily. The Advanced Workflow Engine interface integration with other application interfaces such as Microsoft SharePoint is superb."
"The Only Way to MFT"
"[Globalscape EFT] software provides an easy to use interface for simple operations, but contains options to perform the most sophisticated file transfer tasks. Security, scripting, and reporting all readily available in a compact GUI."
Discover Top Globalscape EFT Features
Anchor ID:
#discover-top-globalscape-eft-features-20275