Let Globalscape Automate Your File Transfer Processes
Globalscape's managed file transfer solution, Enhanced File Transfer™ (EFT™) automatically handles daily tasks, so you can turn your attention to tomorrow's business needs today. Using EFT Enterprise and Event Rules, a file transfer automation system, you can establish controlled, automated processes for key information exchange tasks to ensure security and compliance across an organization.
Slow and inefficient data transfer processes waste valuable company resources. When your organization relies on manual and intermittent batch processes to deliver the data they need, day-to-day productivity becomes vulnerable to manpower limitations, vacations, turnover, and simple human error. Automating your file transfer processes allows you to deliver data reliably and efficiently. 
  

File Transfer Automation Saves Time and Increases Efficiency

Rapidly deploy with backend application integration
Save valuable time, reduce complexity and most importantly, reduce human error, through Event Rules. With EFT Event Rules application integration is easy and quick.

EFT allows you to integrate with:
 

PeopleSoft

 

Salesforce

 

SAP
 

SharePoint

 

and many other backend systems
Reduce complexity of tedious file transfer tasks
Manually transferring one file, two files, or three files is easy. Now consider manually transferring one hundred, two thousand, or three hundred thousand files. And even when the volume of transferred files isn't large, the number of steps an IT administrator may need to take to accomplish multiple file transfers daily can be very time consuming. An Event Rule is based on a simple premise: an event occurs that triggers an action.
EFT administration has an easy to use interface that will simplify and transform the most complex workflows to automated file transfer events that are based on the Actions and Conditions you specify.
Time saving file transfer automation benefits of EFT:
 

Organize departmental Event Rules by folders and delegate their own administrator

 

Export Event Rules in XML to use for troubleshooting, testing/development environments or importing to other EFT sites
 

Define external connections once via connection profiles in Event Rules

 

Restore server from backup for node-specific data and cluster-shared data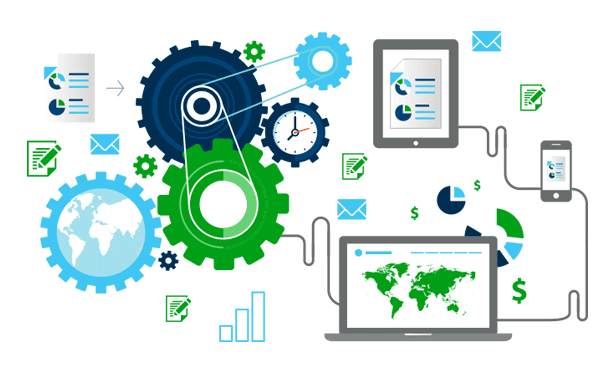 Eliminate Expensive and Time Consuming Manual Processes with Managed File Transfer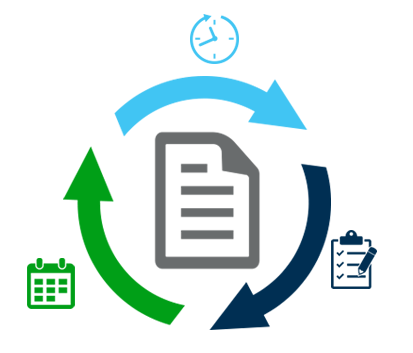 Reduce staffing costs with automated data management
When your IT support staff is at full capacity, it places limitations on their schedules. When your current IT staff does not have time to set up secure file transfers, it may seem like hiring additional staff would be the answer. However, managed file transfer (MFT) offers an easy way to reduce staffing costs with its automated data management capabilities.
With EFT Enterprise Event Rules, your IT administrator can set up time saving Connection Profiles for those external servers that EFT frequently connects to when setting up file transfers to occur automatically. Rules can be based on the date and time, folder changes, uploads and downloads, and numerous other triggers. That same Event Rule can compress and decompress large files, create, rename, and delete folders, and carry-out many other operations--all occurring automatically while your IT staff is resetting someone's password.
Automated data management for an IT administrator using EFT Event Rules provides data reliability, security, transparency, and efficiency.
 

Reduce human error with enhanced reliability

 

Increase transparency and control over transfer with automated reporting
 

Save time and meet service level agreements (SLAs) by automating tasks

 

Reduce complexity associated with exchanging data on your partner's schedule with timed events
  

File Transfer Automation Means Security and Compliance

Globalscape's managed file transfer solutions help organizations meet compliance and security mandates with automatically enforced policies. The expiration of data access, purging of old data and records, and purging of inactive accounts can all occur automatically according to security policies without any need for human intervention. The demand for a high level of security and tracking is met not only in the exchange of the information, but also the data hosting and retention in protected internal storage.

File transfer automation with EFT Event Rules provide a fast and easy way to send and request information and documents, while employees, partners, and customers feel comfortable and confident that their data is secure.
How Does Automation in EFT Work?
While many companies use manual processes or unreliable scripts to program or automate file transfers, EFT Enterprise Event Rules simplifies workflow management without the need for programming knowledge or experience. Through EFT Enterprise Event Rules, organizations can automatically run secure file transfers that are protected at rest and in transit.
What are Event Triggers?   More than 40 different event triggers, including date/time, folder changes, file upload/downloads, and so on can be used to trigger Event Rule Actions. For example, the PCI DSS requires that you develop a data retention and disposal policy. You can configure EFT to clean up a specified folder at regularly scheduled intervals. Or you can create a Folder Monitor Rule to trigger when files are added to a folder using the network file system.
What are Conditions?   You can fine-tune each Event trigger to execute only if one of more than 50 different Conditions is met. These optional Conditions act like filters or compound IF statements so that IF a specific Event occurs and IF a Condition is met, then an Action is executed. For example, an Event trigger that is called whenever a file is uploaded can be fine-tuned to trigger only if that file's extension is WAV and nothing else.
What are Actions?   Once an Event Rule is triggered, assuming all Conditions are met, EFT can launch one or more of the following user-definable Actions: copy/move file to host, download file from host, OpenPGP operations, cleanup folder, generate report, AS2 send file to host, backup server configuration, write to Windows Event Log, scan file using an AV or DLP server, execute command, execute advanced workflow, send notification email, perform folder/file operations, compress/decompress file, invoke Web Service from URL, or simply stop processing subsequent rules.