Auditing and Reporting Module (ARM)
Save time and stay productive rather than comb through data
View, Track, and Share Data in Easy-to-Generate Reports
Anchor ID:
#view-track-and-share-data-in-easy-to-generate-repo-3156
The Enhanced File Transfer (EFT) Auditing and Reporting module (ARM) captures all of the transactions passing through the EFT platform and then allows you to query the data and view auditing reports from the administrative console. You can perform a file transfer audit and analyze captured data immediately using preconfigured managed file transfer reports, or custom design your own with the included report designer.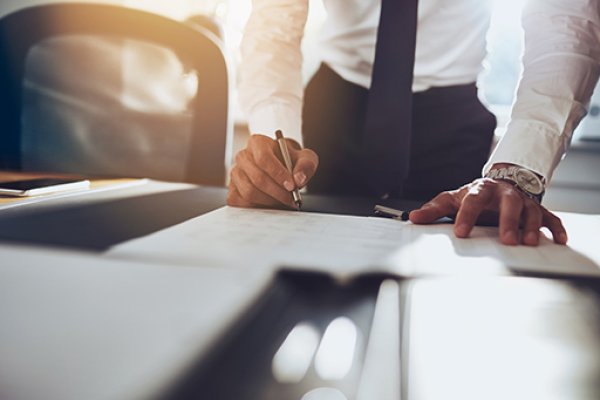 Solve Problems
Anchor ID:
#solve-problems-3161
EFT with ARM records the events between the server and client, then enables you to effectively search and present that information any way you want, for billing, statistical analysis, troubleshooting, and non-repudiation. EFT with ARM captures significantly more data points than standard file logging. Secure file transfer data is stored in real time in a relational database, which you can then query from EFT, or query directly from your own reporting system.
ARM comes with everything you need to perform a file transfer audit, including more than 40 preconfigured reports, and a visual custom report designer. Enabling and configuring EFT with ARM is as simple as switching it on and pointing it to the recording database. EFT takes care of the rest. The visually-based report designer uses familiar Microsoft's Access-style controls that you can use to build customized reports quickly and easily.
Analyze Captured Data Immediately Using Preconfigured or Your Own Custom Design Reports
Anchor ID:
#analyze-captured-data-immediately-using-preconfigu-3166
Query live data and pull it into a report in seconds. EFT with ARM connects to the database, retrieves audited data based on your criteria, and generates the report. Use the preconfigured reports, or create your own reports using the intuitive report designer. The included preconfigured reports have been carefully selected based on extensive interviews and research into the most important reporting needs, such as troubleshooting, nonrepudiation, billing, and trending.
Get to Know Other Globalscape EFT Features
Anchor ID:
#get-to-know-other-globalscape-eft-features-19923