Learn about secure managed file transfer (MFT) designed for Windows and how it can easily be integrated into existing business processes to benefit your organization for mission-critical file transfers.
With Globalscape EFT, a secure file transfer solution for Windows, in place organizations can efficiently collaborate and securely exchange sensitive data. Files are protected both while at rest and in transit with built-in strong encryption technology for security and compliance needs.
Globalscape is a managed file transfer (MFT) solution that addresses the specific needs of Windows organizations for a streamlined, user-friendly, secure tool to automate, collaborate, and analyze sensitive file transfers. This powerful, flexible software can be deployed on-premises, in the cloud, or as a SaaS solution.
Secure File Solution for Windows: Globalscape EFT
Anchor ID:
#secure-file-solution-for-windows-globalscape-eft-20386
Globalscape EFT offers Windows organization a robust, easy-to-use secure managed file transfer solution to elevate your security stance as files move in and out of your organization.
Windows users have unique needs and Globalscape was designed to meet them. Here's a sampling of just a few of Globalscape's Windows-specific advantages:
RADIUS authentication in Windows
Windows Encrypting File System (EFS)
User-friendly interface in Windows
Ability to set permission access managed by Windows
EFT administration access integration with Windows Authentication
High availability support integration with Windows MSMQ
Support for various Windows versions
Key Features of Globalscape Secure File Transfer for Windows
Anchor ID:
#key-features-of-globalscape-secure-file-transfer-f-20372
Data encryption at rest and in transit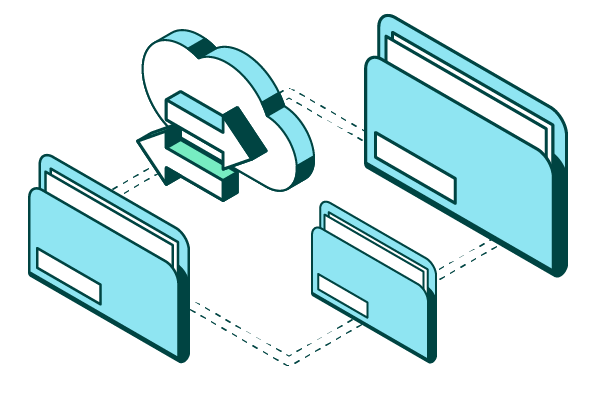 What is Secure File Transfer for Windows
Anchor ID:
#what-is-secure-file-transfer-for-windows-20377
A secure, managed file transfer solution for Windows platforms, such as Globalscape, is technology designed for Windows-centric organizations to help meet their need for security around all aspects of inbound and outbound file transfers.
The "managed" aspect of managed file transfer delivers automation, simplicity, and streamlined data transfers in and out of your organization, no matter the file size or type. More importantly, the "secure" aspect of an MFT solution addresses the growing security needs around data transfer processes in today's cybersecurity environment.
A secure file transfer protocol (SFTP) is a secure, platform-agnostic transfer protocol vital for organizational security measures and to meet compliance requirements. Many organizations, trading partners, and vendors prefer or even require SFTP for file transfers to help ensure that data transferred is protected both while at rest and while it is in transit, in or out of the organization. And this extra security – above and beyond that of the more basic File Transfer Protocol (FTP) – helps improve an organization's data privacy position as well.
If you handle proprietary data, patient information, credit card details, or other sensitive data, Globalscape's secure file transfer for Windows helps reduce the vulnerability of that data while it's in motion.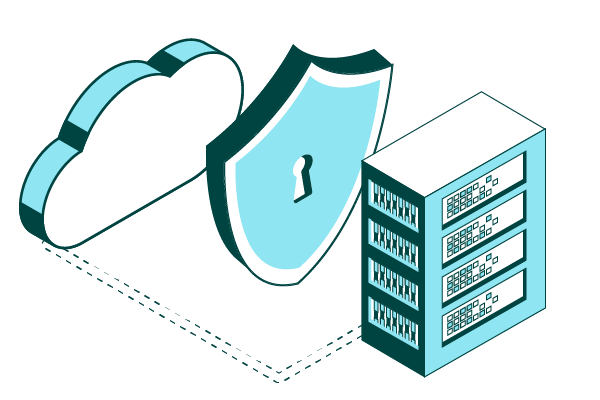 SSH File Transfer Protocol for Windows
Anchor ID:
#ssh-file-transfer-protocol-for-windows-20379
The SFTP module for Globalscape can enable authentication and secure file transfers with SFTP clients.
Combining MFT with Globalscape's SFTP module helps organizations better secure their connections by allowing users to:
Validate the integrity of transmitted data
Define the use of certain encryption algorithms for maximum security
Delivers maximum flexibility by allowing all types of standards to be used
Create key pairs, manage, import, and export keys, configure ciphers, MACs, and KEX ciphers
Utilize dual-factor authentication and specify the allowed key for a given user account
Require standard password authentication
With a single connection port, easy administration and set up, as well as cross-platform support, SFTP for Windows can be easily integrated into Windows organizations. Globalscape features built-in file integrity checking as well as detailed auditing, reporting, and logging to provide transparency to SFTP sessions.
Secure file transfer for Windows from Globalscape can help:
Meet stringent industry compliance regulations with a
Audit or monitor file transfer activity
Reduce costly downtime and human error
Provide real-time monitoring
Ensure files are sent with auto-resume and notification
Facilitate secure collaboration internally or externally in the cloud or on -premises
How Do I Use Windows SFTP?
Anchor ID:
#how-do-i-use-windows-sftp-20380
Globalscape EFT establishes an SFTP connection channel that allows inbound traffic to your Windows server. Once the protocol is enabled, file transfer administrators can configure post-processing of files and/or authentication options.
Globalscape's Event Rules can be configured to automate file transfers to other SFTP servers such as remote EFT servers or other SFTP servers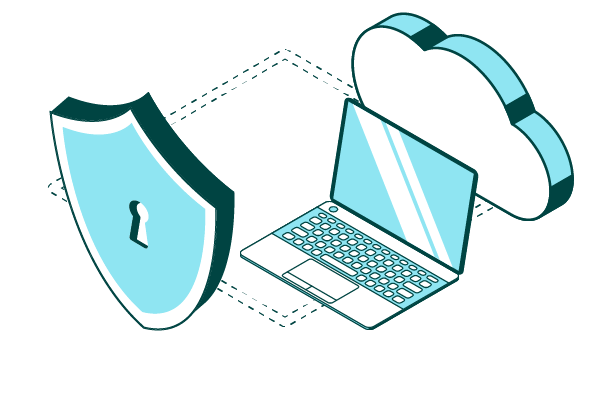 SFTP Client
Anchor ID:
#sftp-client-20381
If you're a Windows organization, you know that the Windows platform does not have a built-in SFTP client to help ensure sensitive files are protected in transit. However, you can still securely transfer sensitive files with Windows when you combine an SFTP server with an MFT platform, like Globalscape EFT, for secure file transfers. Many organizations use SFTP to protect data in transit and a growing number of organizations now require SFTP for the elevated level of security it delivers.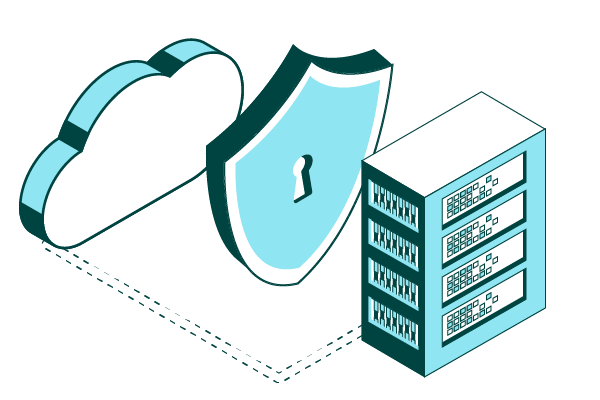 SFTP Server
Anchor ID:
#sftp-server-20382
An SFTP server allows data to be transferred via a secure, private data stream for remote file management. Combining an MFT solution with SFTP delivers enterprise-level data management and productivity.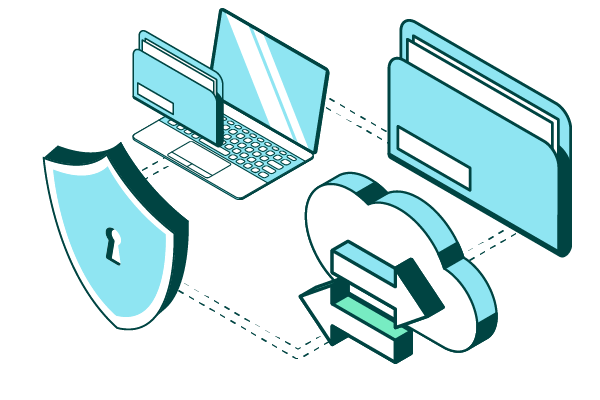 Combine Benefits of MFT with SFTP for Secure Windows File Transfers
Anchor ID:
#combine-benefits-of-mft-with-sftp-for-secure-windo-20383
This powerful combination of secure managed file transfer and SFTP provides a robust array of reporting, visibility, control, security, compliance, and automation advantages over basic FTP. And when this duo includes Globalscape EFT, this pairing works seamlessly to expand the abilities of organizations for secure file transfers specifically for the Windows environment.
You get the security of a single connection port, passwords, and public authentication, as well as the data encryption needed to meet stringent compliance demands for HIPAA, HITECH, PCI DSS, SOX, GDPR and more.
SFTP transfers files with the SSH (Secure Shell) connection. It is an encrypted file transfer network protocol that enables a remote log-in to operate over a network that may lack the security needed.
Managed file transfer coupled with SFTP offers encryption of commands and data and prevents passwords and sensitive information from any open transmission over the network. It's one of the highest levels of protection available for data in transit.
How File Transfer for Windows SFTP Works
Anchor ID:
#how-file-transfer-for-windows-sftp-works-20385
Protecting server-to server file transfers between your organization, enterprise servers, or trading partners requires the more secure option of SFTP vs. FTP. SFTP works over the Secure Shell (SSH) data stream to establish a secure connection using encryption algorithms to securely move sensitive data to your server. In addition, it protects files further by making them unreadable during the transfer process. Additional authentication measures halt any unauthorized file access during transmittal.
SFTP servers offer an enhanced level of security by providing:
Mandatory encryption while data is in transit
Firewall-friendly, single-port data transmission
The use of host keys for destination verification 
While Globalscape EFT does not require two-factor authentication, users can choose to mandate user IDs and passwords as well as SSH for an even more secure connection. Taking this step can help prevent cyber imposters from connecting to your SFTP server as SSH key pairs must be generated before the file is ever sent.
And while SFTP gives you the ability to perform a wide number of tasks for sensitive file transfers, including removing files and conducting auto resume should a file be interrupted, Globalscape's Windows file transfer solution can communicate with your vendors and partners over many common industry-standard data transfer protocols, as the Globalscape Web Transfer Client
Adding an SFTP server to work with your MFT solution delivers a data transfer solution that offers the best security for files in transit combined with unparalleled file management features. 
See for yourself how Globalscape integrates with your Windows business processes
Anchor ID:
#see-for-yourself-how-globalscape-integrates-with-y-20387