The causes of system downtime are many: component failure, bugs, network outages, human error, and planned maintenance are just a few. The effects on your organization can be significant. Decreased productivity, violating SLAs and missing business objectives – all of them can set your organization back significantly.
EFT Enterprise's High Availability (HA) solution can protect your critical business processes and ensure that your crucial file transfer systems are always on and employees, customers and business partners experience seamless availability of critical applications and information. With EFT Enterprise with HA active-active clustering you can:
Maintain continuous availability through any unplanned outage
Eliminate downtime during planned maintenance and migration
Eliminate data loss
Reduce costs related to downtime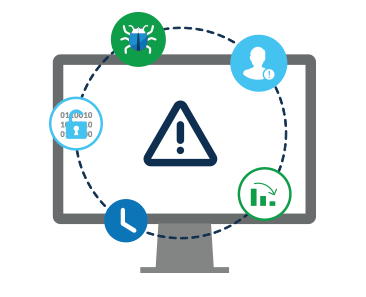 Maximize Your Availability
With active-active clustering and horizontal scalability, you can maximize your network uptime. When one server goes down, nodes on other servers continue to process transactions, meeting your stringent uptime requirements.
EFT Enterprise's active-active cluster deployment provides HA using multiple instances of EFT Enterprise and a load balancer, for non-stop availability of your network. And unlike active-passive failover clusters, all of the nodes in EFT Enterprise's active-active deployment are put to work in production--with no standby hardware, and no clustering software.
Why EFT Enterprise with HA?
Highly available, "always on" service for maximizing uptime
Horizontal scalability to support larger file transfer and event rule processing workloads
Message queuing keeps all nodes in sync
Easily manage your entire high availability cluster through a single admin instance, with no limit on how many nodes can be added
Works with industry-standard load balancers
No cluster-management software required—EFT Enterprise does that internally
Easy installation, configuration, and management
Automated workflow management and event processing between nodes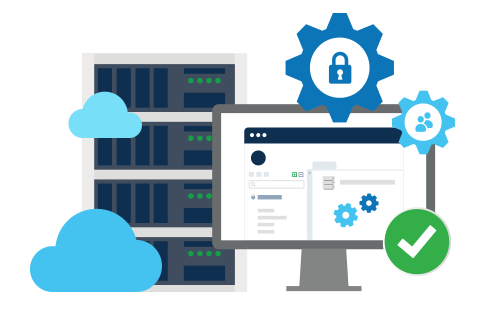 Prevent Downtime Even in Your Virtualized Environments
A highly available virtualized environment is a good option in many cases, and helps protect against hardware failures, but that doesn't mean your critical EFT Enterprise services are protected from downtime. There are still planned and unplanned operating system and software events that will interrupt your services, even simply rebooting after routine updates!
With EFT Enterprise, you can "set it and forget it," saving you time and money managing all of your secure file transfers.
Integration with F5 BIG-IP® Local Traffic Manager™
Now you can control spikes in network traffic, minimize scalability limitations, and maximize the efficiency of large and complex environments. Globalscape is a member of the F5® Technology Alliance Program, providing a proven managed file transfer solution for interoperability of F5 BIG-IP® Local Traffic Manager™ (BIG-IP LTM®) with Globalscape's managed file transfer platform, Enhanced File Transfer™ (EFT™) Enterprise with High Availability (HA), to secure enterprise data at rest and in transit, without interruption.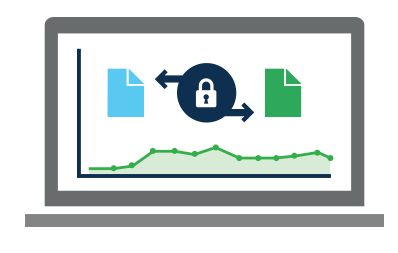 EFT Enterprise with High Availability Active-Active Clustering Resources
Success Story
With EFT Enterprise, the organization has a single consolidated point of administration for directory structures, trading partner transactions, transfer accounts, and policy enforcement to ensure the security of connections and data.
Download Success Story
Success Story
Through the high availability environment, the company increased its overall efficiencies and eliminated the problems that accompanied unexpected outages.
Download Success Story
Success Story
The company also no longer uses manual business processes for tracking compliance. Through EFT Enterprise, they now have a fast, reliable and secure automated reporting function for all federal compliance to ensure this data is protected.
Download Success Story