Reduce System Downtime
With EFT's High Availability active-active clustering, productivity can be reliably preserved even during periods of peak activity or technical difficulty. The result is seamless access to business assets 99.999 percent of the time. EFT with HA and BIG-IP LTM helps organizations meet service-level agreements with "always on" availability of the network, ensuring that employees have seamless access to their mission-critical applications and data.
Deliver scalability, business continuity and efficiency with the integral component of application traffic management for enterprise applications.
Ongoing Collaboration
EFT Enterprise with High Availability and F5 BIG-IP LTM is a solution that can be deployed across large and complex customer environments. A secure, efficient framework for ongoing collaboration can be established for ongoing collaboration and operational efficiency.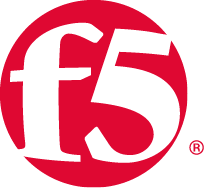 Key Features & Benefits
  

Access and transfer files despite peak network traffic periods

  

Horizontal scalability to support larger workloads

  

Smoother implementation of role-based, workload-sharing deployments

  

Traffic management and distribution for increased efficiency

  

Client connectivity, even when processing resource-intensive workflows
Resources