A Closer Look at FTP Alternatives
Often used out of convenience to send files ad hoc, basic FTP generally lacks many of the security, compliance, and efficiency features that most enterprises need to sustain themselves in today's fast-paced business environment. The data exchange environment is increasingly challenging to manage, especially when you add the requirements of highly regulated industries.
When your file transfer needs become more complex, an FTP alternative can help you to better manage your data.
What is FTP?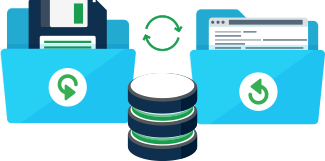 Based on a client-server model, FTP is a 40 year old technology that relies on two separate data and control connections to exchange files between a client and a server on a computer network. FTP works on a basic level but it won't be as efficient beyond your basic ad hoc data transfer. FTP most often works best for small and basic files; however, for larger, more complicated transfers, an FTP alternative might be necessary.
Enterprise Data Transfer Needs:
Questions to Consider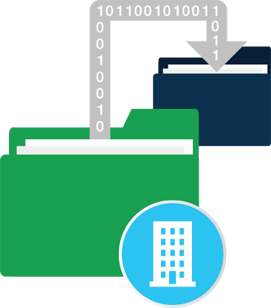 With the many enterprise file transfer systems available, you may find yourself wondering about an alternative to FTP. Based on your data transfer needs, would FTP really work for you and your organization?
Before diving into all the different technologies available, consider the following questions during your evaluation process:
How much data do you need to transfer?
How often do you need move data?
What are the sizes and file types that you most often need to transfer?
Is compliance a priority for your organization and industry?
If you find yourself in a situation where the volume of data that you are required to move will only grow, FTP will not be a sustainable system of file transfer. So what are your alternative options?
FTP Alternative Resources
  Info-Tech Research Group Report
Learn more about the MFT market, vendors, and use cases, while also learning when you need a server to server file transfer or ad hoc file transfer in Info-Tech Research Group's latest report.
View the Report
  Whitepaper
The MFT Buyers Guide will walk you through what you should look for in a secure file transfer solution. The right solution will enable your enterprise to maximize security and compliance, while maintaining system uptime.
Download Whitepaper
  Success Story
Global Financial Services Company overcame legacy file transfer inefficiencies and securely 2 million files with EFT Enterprise.
Read More