Modern organizations operating in the fast-paced and data-driven digital world require much more than the standard secure file transfer protocol (SFTP).
From complex workflows to unreliable software, a secure file transfer solution counteracts the common or less common inefficiencies in file transfer to enable more productive, accurate and efficient workforce collaboration. 
Simply having the capacity to transfer a file from one location to another isn't enough. The robust capabilities that a secure file transfer solution provides must be flexible for a diverse infrastructure and dataset, from an SMB environment to the more complex and expansive large enterprise environment.
Without a secure and efficient method of file transfer, the modern enterprise is left exposed to an array of productivity and security vulnerabilities.
If your organization handles data…

If you want to protect sensitive and private organizational data…

If you want to protect your customer's personal information…

If you have to move data within compliance mandates…

 

…then you need a secure file transfer solution.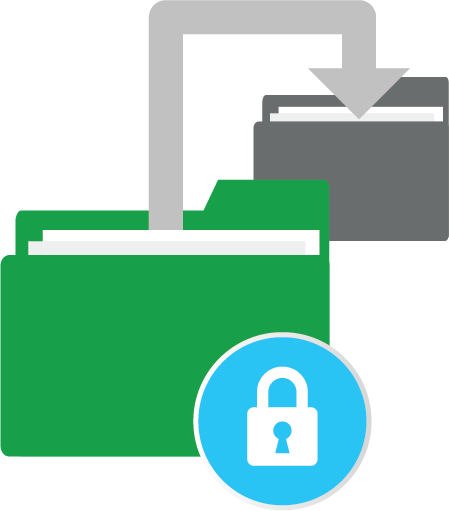 Why Do You Need Secure File Transfer?
A secure managed file transfer solution helps an organization facilitate: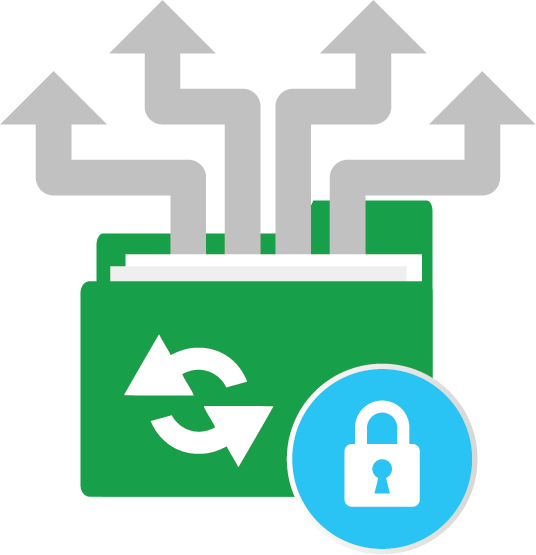 What Are the Different Types of Secure File Transfer?
Ad Hoc — Ad Hoc file transfer specifically refers to people initiated file transfers. Traditional file transfer alternatives such as email attachments, cloud storage, and home-grown FTP-based applications are not sufficient to face today's business challenges of mobile workforces, real-time integration, and increasing volume and velocity of data generation. Ad Hoc file transfers also play a crucial role in B2B integration and enterprise mobility strategies. Various use cases include user initiated applications and proposals, filings, images, audio and video content, and B2B collaboration.
Application to Application (A2A) — A2A refers to the transfer of files that must occur to complete the execution of a business process. These application centric file transfers can be event-triggered or scheduled. They are programmatically initiated by a process or application and received by specific individuals and other applications. Customer management, Sales and marketing management, HR applications, scheduled application data backups, supply chain integration, and account transaction records are some of the typical use cases of ADA file transfer.
Business to Business (B2B) – B2B refers to the process of exchanging files with trading partners with the objective of completing a business transaction. With B2B file transfer, often, the document's information, display format and transfer protocol are driven by large-channel retail players.
Extreme — Extreme file transfer refers to the process of moving large files (more than 50GB) over long distances (greater than 500 miles) and uses proprietary or enhanced protocols to deliver files over UDP or in parallel over TCP. By bypassing TCP, files are accelerated because they do not go through TCP error correcting protocols. Instead, this software is deployed at either end of a delivery to handle error corrections. Various use cases include live or recorded video, medical imaging, and back up.
Secure File Transfer Resources
  

Info-Tech Research Group Report

Info-Tech Research Group Managed File Transfer (MFT) Vendor Landscape
Learn more about the MFT market, vendors, and use cases, while also learning when you need a server to server file transfer or ad hoc file transfer in Info-Tech Research Group's latest report.
  

Whitepaper

Managed File Transfer (MFT) Buyers Guide
The MFT Buyers Guide will walk you through what you should look for in a secure file transfer solution. The right solution will enable your enterprise to maximize security and compliance, while maintaining system uptime.
  

IDG Report

Navigating the New Data Transfer Landscape Report
Discover the current realities surrounding the transfer of sensitive information, the factors affecting data management and transfer practices, and the benefits of using an MFT solution on-premises, in the cloud, and in a hybrid data transfer environment.