Manage local and remote files in one location
Copy, move, backup, and search for files both on your personal computer and in remote locations from within the same app. Search local and remote drives and folders based on part of a filename or date range; move files between remote folders; compare local folder contents to remote folder contents; monitor local folders for changes, then upload just the files that have changed; and backup local files to a remote host—all in CuteFTP®.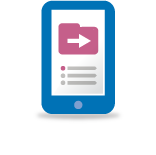 No coding required
Don't manage your remote files in a command prompt window, just point and click. You can move files between folders on remote servers with just a few clicks, backup and restore files with an easy-to-use wizard, and list files on remote sites in an easy-to-read display instead of a command prompt window.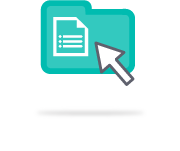 View and edit remote files
Access remote files to view and edit them on your desktop or mobile device. Open and remotely view an HTML file in our integrated HTML editor to make and save changes without having to download and re-upload the file. Find or replace text in HTML documents while they're stored on your remote server. Specify a third-party editor such as Notepad or Dreamweaver instead of our integrated editor. Connect (read only) to shared folders that house your music, movies, and documents at home or in the office and add them to your right-click upload menu.