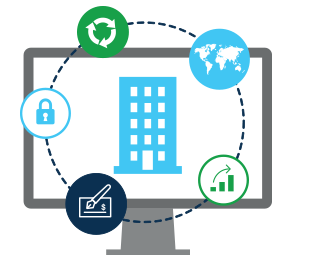 Globalscape's managed file transfer solution, Enhanced File Transfer™ (EFT™) helps to maintain security and compliance for institutions of all sizes. EFT For Financial Services boosts your data management capabilities by adding an additional layer of security by scanning files for viruses or proprietary information, as well as allowing you to configure, deploy, and oversee policies from a central location.
EFT for Financial Services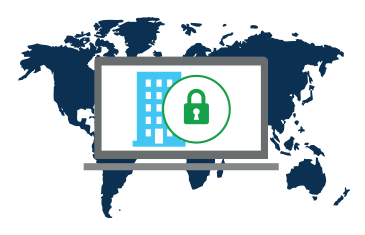 EFT for Financial Services provides a robust and scalable platform to help you manage your file transfer infrastructures. EFT for Financial Services can be deployed across your enterprise providing one central hub for data infrastructure management, while helping to integrate or replace legacy or disparate systems.
Organizations who have replaced a homegrown file transfer system with EFT can expect a 782% return on investment within three years of deployment.
EFT for Financial Services features:
  

Configure, deploy, and oversee data management policies from a central location

  

Multi-layered security approach to help meet or exceed security and compliance requirements

  

Advanced data workflow management and automation capabilities

  

Real-time visibility into data transfers
Benefits of EFT for Financial Services
 
 
EFT for Financial Services Includes
DMZ Gateway
Provides the Ability to Move Your MFT Solution Out of the DMZ and Inside Your Firewall
Advanced Workflow
Automates Data Transfer Processes, Saving Time and Increasing Efficiency
Content Integrity Controls
Enhances Security by Integrating with Antivirus or DLP tools to Inspect Files Being Transferred
Workspaces
Allows for Easy and Secure Collaboration Between Internal and/or External Users
Web Transfer Client
Allows End-Users to Transfer Files from Any Web Browser
Business Activity Monitoring
Provides Robust Visibility and Reporting Capabilities for Your Data
Auditing and Reporting Module
Provides Robust Visibility and Reporting Capabilities for Your Data
High Security Module
Provides Multi-layer Security to Help You Meet or Exceed Your Security and Compliance Requirements
PGP Module
Protect Data at Rest with Strong Public-Key and Symmetric Cryptography
Financial Services Secure File Transfer Resources
  

Success Story

Financial Organization Meets PCI DSS Compliance with EFT Enterprise
A financial services organization failed to meet all Payment Card Industry Data Security Standard (PCI DSS) compliance requirements, so they reached out to Globalscape for help...
Success Story
Major Financial Services Institution Minimized Error Recovery Time and Increased Administrative Productivity
A financial services institution exchanged a high volume of transfers, and faced increasing risks meeting service level agreements (SLAs), inefficient security, and potentially not meeting compliance mandates.
Analyst Report
Info-Tech Research Group Report names Globalscape as MFT Champion
Deciding on the best managed file transfer solution for your enterprise is not an easy task. However, Info-Tech Research Group's Managed File Transfer (MFT) Vendor Landscape is a great resource to help you navigate through the process and simplify the search.