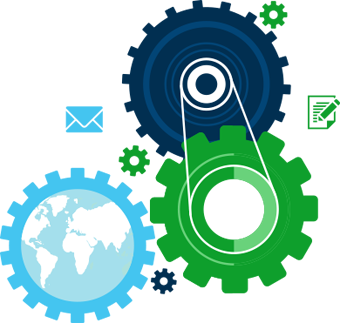 For many government agencies and organizations, securing their data isn't their only data management issue, its years and years of multiple systems that have been cobbled together, leading to layers of scripting and unreliable, incommunicative systems.
As departments and agencies modernize, phasing out or repairing legacy systems becomes more and more of a necessity. Secure data exchange solutions help government agencies and organizations manage and share data from any device while ensuring only the people that should have access, get access.
Significantly increase the security of your data, easily integrate legacy or disparate systems, all while maintaining compliance for data transfers with Globalscape's managed file transfer solution solution, Enhanced File Transfer™ (EFT™).
EFT for Government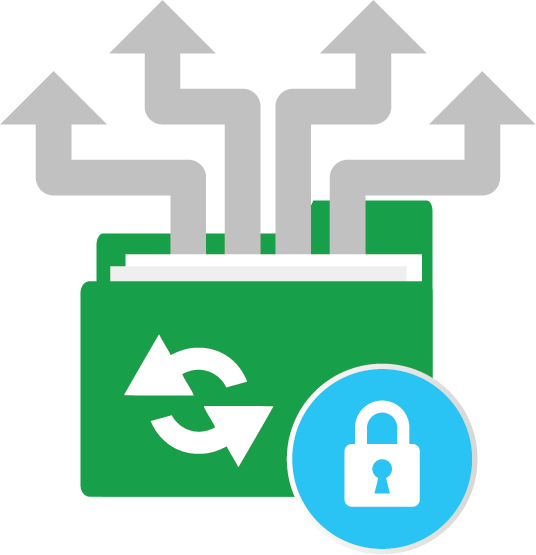 Protecting government networks at all levels, Globalscape's Army-safe managed file transfer solution, EFT for Government, uses industry-standard secure protocols, is FIPS 140-2 compliant and has received the Certificate of Networthiness (CoN) from the U.S. Army's Network Enterprise Technology Command.
By implementing EFT for Government, federal, state and local agencies or organizations can configure, deploy, and manage data and information exchange policies from a central location, while tracking, auditing, and guaranteeing their delivery. EFT for Government can add an additional layer of security by scanning files for viruses or proprietary information. Advanced auditing capabilities allows you to exchange files with other agencies and partners without worry.
Benefits of EFT for Government
 
 
EFT for Government Includes
EFT Enterprise
A Robust Platform Designed to Security Transfer Data
DMZ Gateway
Provides the Ability to Move Your MFT Solution Out of the DMZ and Inside Your Firewall
Advanced Workflow
Automates Data Transfer Processes, Saving Time and Increasing Efficiency
Content Integrity Controls
Enhances Security by Integrating with Antivirus or DLP tools to Inspect Files Being Transferred
Workspaces
Allows for Easy and Secure Collaboration Between Internal and/or External Users
Business Activity Monitoring
Provides Robust Visibility and Reporting Capabilities for Your Data
Web Transfer Client
Allows End-Users to Transfer Files from Any Web Browser
Auditing and Reporting Module
Provides Robust Visibility and Reporting Capabilities for Your Data
High Security Module
Provides Multi-layer Security to Help You Meet or Exceed Your Security and Compliance Requirements
PGP Module
Protect Data at Rest with Strong Public-Key and Symmetric Cryptography
Acceleration
Enables Faster File Transfers From Anywhere in the World over High-Latency Networks
Government Secure File Transfer Resources
  

Success Story

Government Agency Saves Time with Professional Services
One government agency went through an organization shift and inherited Globalscape EFT, which was managing the organizations file transfers.
Success Story
Law Enforcement Agency Uses EFT Enterprise to Efficiently and Securely Share Files from Multiple Sources
A law enforcement agency needed a reliable process that would enable them to efficiently and securely share files from multiple sources.
  

IDG Report

Navigating the New Data Transfer Landscape Report
Discover the current realities surrounding the transfer of sensitive information, the factors affecting data management and transfer practices, and the benefits of using an MFT solution on-premises, in the cloud, and in a hybrid data transfer environment.