File Sharing Through Secure Email
Email is an easy and accessible, person-to-person method of file sharing, yet, it can also be the most risky when it comes to data loss, theft, and corruption.
To combat users choosing risky ways of sharing files, like consumer file sharing sites and applications, many IT professionals choose to use encryption to secure email. Email encryption helps maintain message privacy, while ensuring that sensitive information will not fall into the wrong hands.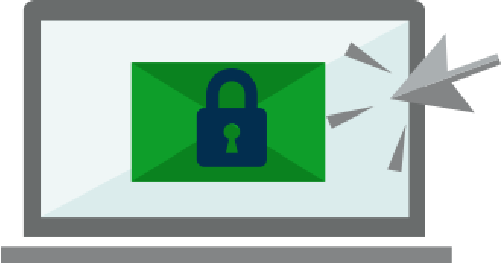 What to Look for in a Secure Email Solution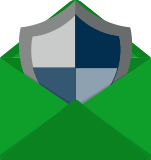 When faced with a choice between better security and convenience, people often go with the easier option—the right secure encrypted email solution will make it easier for both the user and administrator to protect sensitive data.
Listed below are critical functions that enable secure file sharing, while still providing full visibility and control over the security and accessibility of shared files:
Accessible Platform, Easy Installation, Outlook Integration
Secure email is easier and more accessible for employees of all technical backgrounds when its supported with browser access and Outlook integration.
Track and Audit
Secure email centralizes control and allows administrators continuous visibility into all shared files, while also supporting required compliance audits.
End-to-End Data Encryption
Automatic encryption protects message integrity, authentication, and message privacy, while also making it easy for both technical and non-technical employees to keep sensitive information secure while in transit, eliminating any backdoor access into an organization's system.
Policy-Based Attachment Control
An organization administrator defines the rules that govern control and visibility over file type, size, and number of permitted attachments shared.
Flexibility
Encrypt sensitive emails and send large files with ease and efficiency, eliminating the problem of wasted server space from sending large files.
Secure Email Resources
Success Story
Discover how a Globalscape customer in the healthcare industry implemented the secure email solution, Mail Express to increase visibility and control over file sharing through secure email, while also providing employees with an easy to use email solution that is both HIPAA compliant and secure.
Download Success Story
  Whitepaper
Email is a critical resource for businesses, but email servers can cause problems for administrators due to storage and bandwidth resources and security and compliance issues. Discover how Globalscape's Mail Express secure email solution can reduce the burden on IT resources and bolster enterprise security.
Download Whitepaper
  Whitepaper
Today's workforce expects instant access to information, and the ability to send and receive data at the press of a button. When corporate technology and tools come up short, employees are forced to find a workaround. Most often, that workaround is a consumer-grade tool with inherent security flaws.
Download Whitepaper