Why IT Modernization is Important
73 percent of IT business leaders say a centralized tech strategy needs to be priority.

Dell " Vanson Bourne Digital Business Research Survey "

 
IT modernization has become a hot topic, with more and more businesses feeling the pressure to get ahead of the digital curve. They see the new high-tech start-ups operating with agility and releasing products to market at a faster pace. It's no surprise that business leaders want to do everything they can to propel their digital transformation efforts. In this fast-paced, high-risk digital world, IT modernization is crucial for any business that wants to operate with agility and efficiency.
IT modernization addresses many of the universal operational challenges, like efficiency, security, and agility. Organizations with disparate, legacy IT infrastructures are left vulnerable in all three areas.
Efficiency: Do your cloud applications integrate with your IT infrastructure?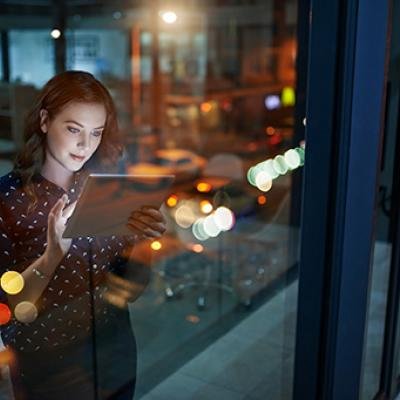 Innovative, fast, cost-effective are all commonly used words to describe the cloud. Studies report that the modern enterprise is often running multiple cloud applications, and in many cases they haven't been vetted through IT prior to their use.  This practice is known as shadow IT. When these cloud application are not integrated into the IT infrastructure, it's nearly impossible for a business to operate efficiently.
When the IT infrastructure is decentralized or disparate, it creates greater challenges for IT to manage and overcome. Data silos are common in a decentralized IT environment. When data lives in various locations, it becomes difficult for IT to monitor, track, manage, and secure.
Integrating your cloud application into your IT infrastructure increases your level of connectivity and access.
Security: Do you have full control and visibility over the data within your existing infrastructure?
Control and visibility over your data are key components of an enterprise data management strategy. Understanding how employees are using data, and where it moves within your network and outside of your network, will help you make more strategic and effective decisions.
Additionally, data is more difficult to secure, and compliance management becomes more cumbersome in decentralized IT infrastructures. Visibility-limiting data silos are also common.  With the need to log in to various platforms, accessing and monitoring data can become unwieldly and difficult for IT. At the same time, connectivity is often minimal.
If any of the managed data is sensitive or falls under the protection of government or industry compliance regulations, then the resulting data silos can eventually lead to the expensive and time-consuming challenge of non-compliance.
Agility: Can your existing infrastructure handle an agile enterprise environment?
If you're stuck using disparate systems, or if you're using something that was pieced together to fix a short-term problem, then you can easily find yourself hitting a road block. Building and enabling an agile environment is a great way to set yourself apart from your competitors. From the international retailer fulfilling orders across the globe to the world-renowned hospital that specializes in heart surgery—the level of speed and the efficiency of your data transfers can have a significant effect on your organization.
With so many moving parts involved in the implementation of an enterprise data management strategy, you need a strong and flexible infrastructure. How quickly can you adjust the pace in your current environment? If it doesn't seem to move all that fast, then it likely lacks the capabilities that you need.
Adding iPaaS into your Data Management Processes
With an Integration Platform as a Service (iPaaS) in place, cloud applications can be integrated within the IT infrastructure without degrading the efficiency and security of your network. iPaaS can add a strong layer to the foundation that builds on both functionality and security, which means that your data can move more efficiently, more securely, and more quickly. Employees can use their time more efficiently and anticipate issues with more clarity through operational visibility and control.
If you're ready to use iPaaS as a part of the foundation of your data management strategy, take a look at what Globalscape has to offer. Everyday we're helping our customers gain a better understanding of how they use their data, how they can be more efficient and secure in their data management practices, and ultimately how they can be as productive as possible.
Developing a data management strategy is a challenging endeavor, but we can help simplify the process with an iPaaS solution that is uniquely designed for your infrastructure and data exchange needs.