How High-Risk Legacy Systems are Hurting Your Business
According to research specialist Vanson Bourne, organizations that modernized their legacy IT system would help reduce their business operational costs by 13%. In the same study, they report the potential boost in annual revenue by over 14%, which can be an increase of more than $1 billion a year.
IT modernization is a growing priority for many organizations. Not to be confused with digital transformation, the practice of IT modernization focuses on infrastructure and operational improvements, like system upgrades or the adoption of new technologies. The long-term benefit is cost and efficiency, positioning an organization to rely less on legacy systems. Whereas the practice of digital transformation is aligned with overall business goals and strategy supporting revenue growth.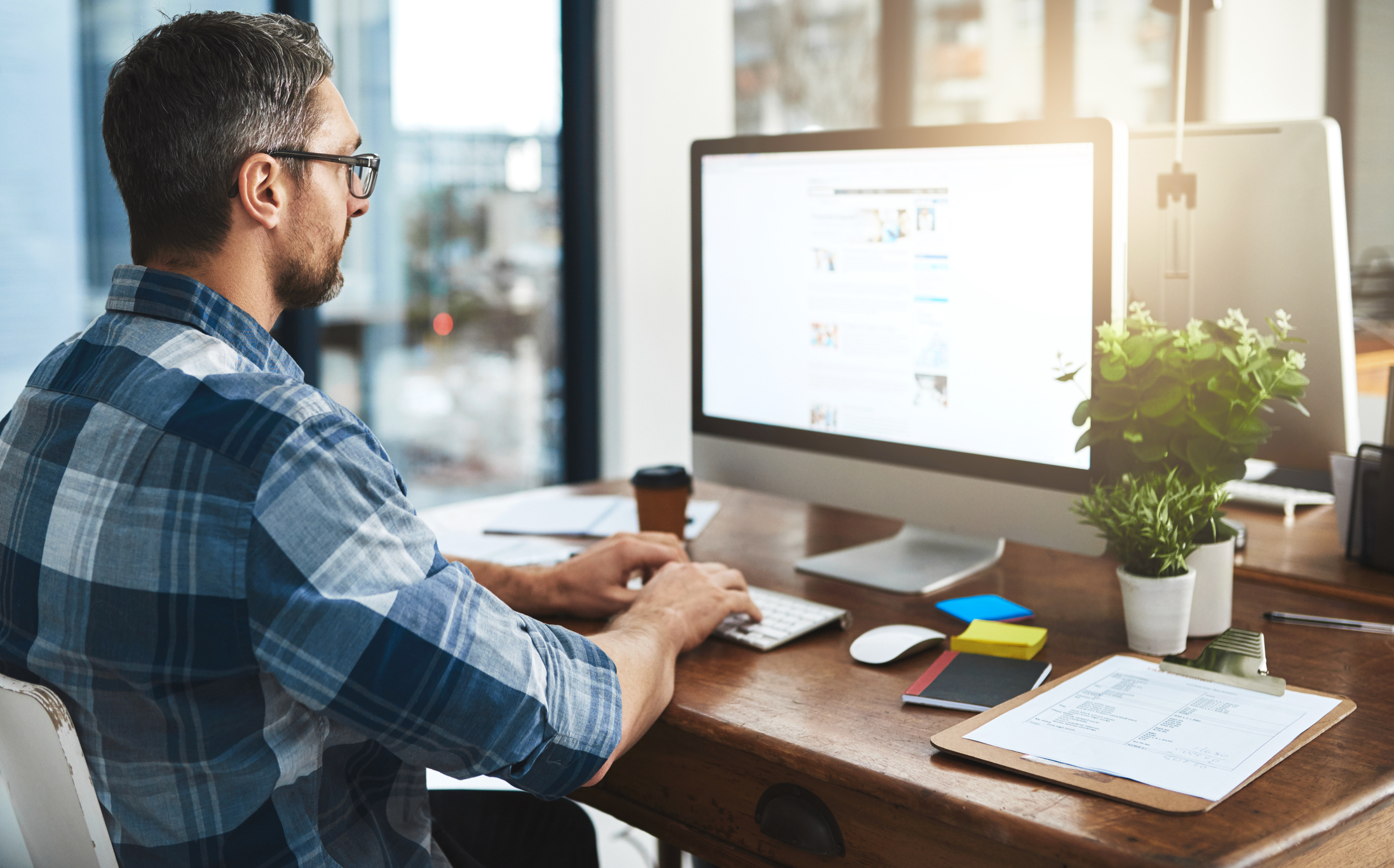 Older legacy, often homegrown, IT systems are limiting organizations and their ability to adapt to modern day productivity, security, and privacy requirements. A legacy system is an existing and outdated IT infrastructure, sometimes it is homegrown.
A homegrown system is an existing infrastructure that is developed internally, often hand-coded and put together over time. With each system, the biggest vulnerability falling to an organization's security posture, it becomes increasingly difficult to justify operating in maintenance mode, which is a higher expenditure of time and money.
Why Legacy Technologies Will Cost You
Some of the most challenging problems facing IT professionals today stem from legacy technologies. A few of the challenges associated with legacy IT technologies include the following:
Outdated, obsolete technology or best practices
Incomplete, outdated, inaccurate, or lack of documentation
Unavailable skill sets required for older technologies
Unreliable system, as a result of several different developers and approaches
Older software that is no longer supported or patched
Legacy technologies come at a high cost to an organization, affecting business continuity, security, and reliability. Making matters worse, the system may have a domino effect throughout an organization, where problem will quickly lead to another.
With legacy IT systems operating with outdated technologies, organizations also risk defaulting on service level agreements (SLAs). This can damage business relationships with customers and partners. To make matters worse, a legacy IT system can weaken an organization's security posture, leading to unnecessary security and compliance vulnerabilities for an entire network.
For example, if you have an old and nearly forgotten technology in a dark corner, where it's easy to miss critical security patches (if any are even available), your legacy IT system may be more vulnerable to malicious actors ready to use old Java and SSL exploits to expose your network.
Ultimately, it will cost you peace of mind, time, and money. With a weakened security posture and a far less efficient system in place, you will spend more time reacting to problems and the damages they cause.
Investing in IT Modernization with the Right Tools
The tools you choose to invest in will be the foundation of your organization's strategy. With the right team, your tools will help you accomplish your objectives and reach your organization's full potential. The right tools play a crucial role in your ability to optimize productivity and increase ROI.
Investing in the right tools means empowering your hard-working IT department to work intelligently and with greater efficiency. You would no longer need to have your IT team waste time on things like manual business processes or time-consuming and limited hand-coded scripts.
Even worse than the time suck of a manual process is the aggravating risk of its potential inaccuracy and unreliability. When business relies on efficiency, security, and compliance requirements, there is little time to waste on what may be an inaccurate and unreliable process. These types of mistakes are expensive, costing time, money, business, and team morale.
IT Modernization with a Managed File Transfer (MFT) Platform
There are a number of MFT providers with a suite of products and services developed to support the growing need for IT modernization. MFT solutions offer a secure and efficient platform to help organizations manage their IT infrastructure from a centralized location—empowering full operational visibility, control, and governance over their data transfer activity.
Organizations can choose from several forms of solutions for their IT infrastructure, with MFT deployments offered in on-premises, cloud, and hybrid deployments. With a variety of choices, organizations can pick which platform best fits their data transfer needs. Here's a look at three MFT deployment models:
On-premises MFT deployments – On-premises deployments gives organizations a high degree of control, governance, and visibility. They are often the first choice for organizations that manage sensitive data and compliance requirements.
Cloud MFT deployments – Cloud-based MFT deployments enables a high degree of flexibility with budgets and capabilities. They also enable greater agility, helping organizations respond faster to market demand, all while supporting their security and efficiency needs.
Hybrid On-premises and Cloud MFT deployments – Hybrid deployments of MFT give organizations the best of both worlds. If they are not yet ready to "go all in" with a cloud platform, then a hybrid platform can help with the transition or it can be project-specific.
SaaS or Managed Services MFT – Cloud deployments provide many benefits, however many organizations lack the expertise to properly manage cloud infrastructure. A SaaS-based platform allows organizations the opportunity to outsource the management of underlying infrastructure, like application updates, capacity planning, and other ongoing maintenance.
The value of MFT expertise is increasing with many organizations facing a diverse and unique IT infrastructure that requires customization to fit various data security, compliance, and productivity requirements. Overall, investing in MFT is an investment in IT modernization.
How to Justify IT Modernization Costs
If you're having a difficult time justifying an IT modernization project, consider a joint business case with leaders across your organization. The end game: Establish the full financial impact of an investment in IT modernization.
Collaborating with IT and other organization leaders will help you bring to light additional opportunities to redevelop and enhance business processes, from strengthening your security posture to implementing workflow automation.
Demonstrating and validating performance improvements is easier when developed as a business case that supports a positive change across multiple areas within an organization. Enhanced processes and modernized systems will reduce the unnecessary waste of time and money dealing with security vulnerabilities and efficiency killers, like shadow IT, ad hoc file transfer methods (FTP, email, USB, or snail mail), disparate applications, among many others.
The growing need to shift toward a more efficient and security-supporting agile platform and migrate away from the outdated legacy IT system has wide-reaching implications. As the media continues to highlight the failings of companies with inadequately protected IT infrastructures and as compliance regulations continue to be the focal point for government and business leaders, the easier it gets to justify IT modernization costs.
If you need help justifying IT modernization, contact us today!
Resources
Three IT Mistakes That Could Cost Your Organization Millions
IT departments are busy. Whether maintaining systems, troubleshooting user issues, managing ongoing projects, or overseeing resolutions on outages or system failures, there is often little time for future-project planning.
However, when details get lost in the shuffle, costly mistakes happen. These mistakes can carry a heavy price tag, affecting your personal reputation and that of your organization.
In this white paper, we discuss:
Three common IT mistakes that organizations make during the day-to-day shuffle
Areas where you and your organization are likely exposed
Guidelines and helpful tips to help you avoid these expensive gaps