GlobalSCAPE, Inc. Wins Three Info Security Products Guide's 2017 Global Excellence Awards
GlobalSCAPE, Inc. (NYSE MKT: GSB), a pioneer and worldwide leader in the secure and reliable exchange of business information, announced today that Info Security Products Guide, the industry's leading information security research and advisory guide, has recognized Globalscape with three 2017 Global Excellence Awards for distinguished achievements in product innovation in categories, including: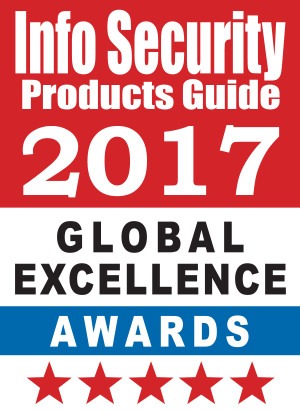 Innovation in Compliance (Gold Winner) – Enhanced File TransferTM (EFTTM) provides users with the ability to meet compliance practices mandated by the most rigorous standards, including PCI DSS, FIPS 140-2, HIPAA, Sarbanes-Oxley, and many others. Full visibility is provided to all file activity and data at rest or in motion, while an auditing and reporting module identifies non-compliance and implements mitigation/workaround techniques.
Cloud/SaaS Solutions (Gold Winner) – EFT Cloud ServicesSM combines the security of on-premises file transfer with the flexibility of the cloud for a secure and scalable cloud infrastructure. EFT Cloud Services provides built-in regulatory compliance, governance and visibility controls to keep your data safe, while outstanding performance and scalability help boost operational efficiency and maintain business continuity.
BYOD Security (Bronze Winner) – EFT Workspaces provides an easy way to allow employees to share their folders and files internally and externally, and on any device. Workspaces enables end-users to share via any web browser, allowing others to access, upload and download folders and files without IT losing governance, visibility or control.
The 13th Annual Global Excellence Awards recognize security and IT vendors with advanced, ground-breaking products and solutions that help set the bar higher in all areas of security and technology.
Supporting Quote:
Peter Merkulov, Vice President of Product Strategy and Technology Alliances at Globalscape  
"With cloud adoption trends pressing forward, and the continued evolution of the mobile workforce, Globalscape is committed to providing a technology platform that meets the growing trends and data needs of customers. These Global Excellence Awards are another affirmation of Globalscape's strengths in providing our customers with solutions that are trusted across all devices, maintain critical compliance with stringent data regulations and also balance flexibility with security."
About Info Security Products Guide Global Excellence Awards
SVUS (Silicon Valley United States) Awards are conferred in 10 annual award programs: The Info Security PG's Global Excellence Awards, The IT Industry's Hot Companies and Best Products Awards, The Golden Bridge Business and Innovation Awards, and Consumer World Awards, CEO World Awards, Customer Sales and Service World Awards, The Globee Fastest Growing Private Companies Awards, Women World Awards, PR World Awards, and Pillar Great Employers World Awards. These premier awards honor organizations of all types and sizes from all over the world including the people, products, performance, PR and marketing. To learn more, visit www.svusawards.com
About Globalscape
GlobalSCAPE, Inc. (NYSE MKT: GSB) is a pioneer in the reliable exchange of mission-critical business data and intellectual property. Globalscape's leading enterprise suite of solutions delivers military-proven security for achieving best-in-class control and visibility of data across multiple locations. Founded in 1996, Globalscape's software and services are trusted by tens of thousands of customers worldwide, including global enterprises, governments, and small and medium enterprises. For more information, visit www.Globalscape.com or follow the blog and Twitter updates.
Safe Harbor Statement
This press release contains forward-looking statements within the meaning of Section 27A of the Securities Act of 1933 and Section 21E of the Securities Exchange Act of 1934. The words "would," "exceed," "should," "anticipates," "believe," "steady," "dramatic," "expect," and variations of such words and similar expressions identify forward-looking statements, but their absence does not mean that a statement is not a forward-looking statement. These forward-looking statements are based upon the Company's current expectations and are subject to a number of risks, uncertainties and assumptions. The Company undertakes no obligation to update any forward-looking statements, whether as a result of new information, future events or otherwise. Among the important factors that could cause actual results to differ significantly from those expressed or implied by such forward-looking statements are risks that are detailed in the Company's Annual Report on Form 10-K for the 2015 fiscal year, filed with the Securities and Exchange Commission on March 3, 2016.