GlobalSCAPE Inc. Recognized as a 2016 Top Workplace by San Antonio Express-News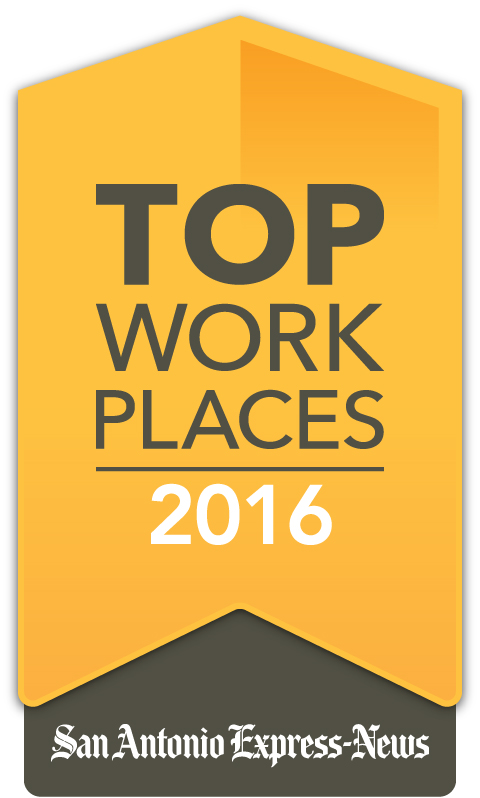 GlobalSCAPE, Inc. (NYSE MKT: GSB), a pioneer and worldwide leader in the secure and reliable exchange of business information, has been named a 2016 Top Workplace by the San Antonio Express-News. This year's distinction, an honor based solely on employee feedback surveys, marks Globalscape's sixth recognition as a Top Workplace in San Antonio. The company was previously awarded the distinction in 2010, 2011, 2012, 2014 and 2015.
To identify this year's Top Workplaces, the San Antonio Express-News teamed up with WorkplaceDynamics, LLC, an independent research firm specializing in organizational health and workplace improvement. The list is based solely on the results of an employee feedback survey which measured several aspects of workplace culture including Alignment, Execution, and Connection, to name a few.
The full list of winners were featured in a special edition of the San Antonio Express-News on October 23 and can be found here.
Supporting Quotes:
Andrea Farmer, Vice President of Human Resources at Globalscape
"To us, continued recognition as a top workplace means going above and beyond the standard employee perks and vacation allotments. We strive to create an environment where employees feel they can contribute to our larger culture and have a number of tools or programs to ensure a meaningful, fulfilling career. Globalscape's employees are vital to the overall success of our company, and we are honored that they find our efforts to be worthy of praise from programs like the San Antonio Express-News' Top Workplaces." 
Doug Claffey, CEO at WorkplaceDynamics
"The Top Workplaces award is not a popularity contest. And oftentimes, people assume it's all about fancy perks and benefits. But to be a Top Workplace, organizations must meet our strict standards for organizational health. And who better to ask about work life than the people who live the culture every day—the employees. Time and time again, our research has proven that what's most important to them is a strong belief in where the organization is headed, how it's going to get there, and the feeling that everyone is in it together. Without this sense of connection, an organization doesn't have a shot at being named a Top Workplace."
About WorkplaceDynamics, LLC
Headquartered in Exton, PA, WorkplaceDynamics specializes in employee feedback surveys and workplace improvement. This year alone, more than two million employees in over 6,000 organizations will participate in the Top Workplaces™ campaign—a program it conducts in partnership with more than 40 prestigious media partners across the United States. Workplace Dynamics also provides consulting services to improve employee engagement and organizational health. WorkplaceDynamics is a founding B Corporation member, a coalition of organizations that are leading a global movement to redefine success in business by offering a positive vision of a better way to do business.
About Globalscape
GlobalSCAPE, Inc. (NYSE MKT: GSB) is a pioneer in the reliable exchange of mission-critical business data and intellectual property. Globalscape's leading enterprise suite of solutions delivers military-proven security for achieving best-in-class control and visibility of data across multiple locations. Founded in 1996, Globalscape's software and services are trusted by tens of thousands of customers worldwide, including global enterprises, governments, and small and medium enterprises. For more information, visit www.Globalscape.com or follow the blog and Twitter updates.
Safe Harbor Statement
This press release contains forward-looking statements within the meaning of Section 27A of the Securities Act of 1933 and Section 21E of the Securities Exchange Act of 1934. The words "would," "exceed," "should," "anticipates," "believe," "steady," "dramatic," "expect," and variations of such words and similar expressions identify forward-looking statements, but their absence does not mean that a statement is not a forward-looking statement. These forward-looking statements are based upon the Company's current expectations and are subject to a number of risks, uncertainties and assumptions. The Company undertakes no obligation to update any forward-looking statements, whether as a result of new information, future events or otherwise. Among the important factors that could cause actual results to differ significantly from those expressed or implied by such forward-looking statements are risks that are detailed in the Company's Annual Report on Form 10-K for the 2015 fiscal year, filed with the Securities and Exchange Commission on March 3, 2016.