GlobalSCAPE, Inc. Names Matt Goulet as New President and CEO, Joins Board of Directors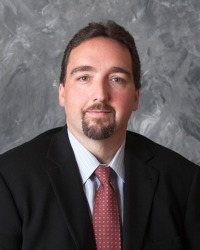 GlobalSCAPE, Inc. (NYSE MKT: GSB), a pioneer and worldwide leader in the secure and reliable exchange of business information, announced today that its Board of Directors  named Matt Goulet as the company's next President and Chief Executive Officer, effective May 16, 2016. Additionally, Goulet will be serving on the Globalscape Board of Directors. As President and CEO, Goulet's first priority will be to continue to leverage the core technologies of the company while focusing on technology alliance partnerships, ensuring Globalscape's continued growth and acceleration.
Goulet joined Globalscape in 2013 bringing nearly 20 years of experience in the security, networking, and storage industries. Prior to this role, Goulet served as the Chief Operating Officer at Globalscape. During his tenure as COO, Goulet oversaw the teams responsible for growing Company revenue to the highest annual revenue in Company history. As COO, Goulet was responsible for the global sales and marketing teams, as well as the engineering, quality assurance, product management and strategy teams. In that role, he was also responsible for the alignment and prioritization of technology alliances to further Globalscape's go-to-market strategy. Goulet succeeds James Bindseil, who was appointed as President and CEO of Globalscape in December 2013.
Supporting Quotes:
Thomas W. Brown, Chairman of the Board of Directors at Globalscape
"As we seek to aggressively move Globalscape forward and continue to establish the company as a top data exchange organization, we focused on identifying an extraordinary leader who brings vision, focus and a wealth of experience to usher in Globalscape's next phase of growth. We are excited about all that Matt will continue to bring to Globalscape and we would also like to thank James Bindseil for his contributions. The Board is confident that Matt's diverse and broad experience across the security, networking and storage industries in sales, marketing and technology alliances, as well as his passion for leading high performing teams will propel Globalscape forward."
Matt Goulet, President and CEO at Globalscape
"I am honored to have been selected as Globalscape's next President and CEO, as well as to be selected to serve on its Board of Directors. It is a privilege to be part of an organization that delivers high quality services and innovative software solutions to thousands of customers worldwide and develops the most talented professionals into leaders. I am incredibly proud of who we are, and I will do my best to serve the Company, our customers, business partners and investors."
About Globalscape
GlobalSCAPE, Inc. (NYSE MKT: GSB) is a pioneer in the reliable exchange of mission-critical business data and intellectual property. Globalscape's leading enterprise suite of solutions delivers military-proven security for achieving best-in-class control and visibility of data across multiple locations. Founded in 1996, Globalscape's software and services are trusted by tens of thousands of customers worldwide, including global enterprises, governments, and small and medium enterprises. For more information, visit www.globalscape.com or follow the blog and Twitter updates.

Safe Harbor Statement
This press release contains forward-looking statements within the meaning of Section 27A of the Securities Act of 1933 and Section 21E of the Securities Exchange Act of 1934. The words "would," "exceed," "should," "anticipates," "believe," "steady," "dramatic," and variations of such words and similar expressions identify forward-looking statements, but their absence does not mean that a statement is not a forward-looking statement. These forward-looking statements are based upon the Company's current expectations and are subject to a number of risks, uncertainties and assumptions. The Company undertakes no obligation to update any forward-looking statements, whether as a result of new information, future events or otherwise. Among the important factors that could cause actual results to differ significantly from those expressed or implied by such forward-looking statements are risks that are detailed in the Company's Annual Report on Form 10-K for the 2015 fiscal year, filed with the Securities and Exchange Commission on March 3, 2016.