GlobalSCAPE, Inc. Joins F5 Technology Alliance Program to Offer Joint Enhanced File Transfer Technology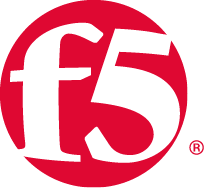 Today's enterprise applications must meet an "always on" standard, and be scalable and reliable enough to meet a business' needs. In response, GlobalSCAPE, Inc. (NYSE MKT: GSB), a pioneer and worldwide leader in the secure and reliable exchange of business information, has joined F5 Networks' Technology Alliance Program (TAP) to offer an interoperable solution with Enhanced File TransferTM (EFTTM) with High Availability and F5 BIG-IP® Local Traffic Manager™ (LTM®). In jointly deploying the companies' products, customers will have horizontal scalability, reduced system downtime and enhanced network reliability, when compared with other file transfer platforms.
EFT Enterprise with High Availability by Globalscape allows users to manage and control spikes in network traffic or data, so that there is no disruption of service or mission critical processes. EFT Enterprise with High Availability now integrates with the F5 BIG-IP LTM for an easy to implement and use solution that can be deployed across large and complex customer environments. Application traffic management is integral to delivering scalability, business continuity, and efficiency in a highly available hybrid cloud or on-premises infrastructure. Through the TAP partnership, Globalscape promotes interoperability with F5, and provides a framework for ongoing collaboration.
Key features and benefits found within the joint solution include:
Ability to access and transfer files despite peak network traffic periods;
Horizontal scalability to support larger workloads;
Smoother implementation of role-based, workload-sharing deployments;
Traffic management and distribution for increased efficiency; and,
Client connectivity, even when processing resource-intensive workflows.
Supporting Quotes:
Peter Merkulov, Vice President of Product Strategy and Technology Alliances at Globalscape
"Globalscape customers value our commitment to providing file transfer technology that's easy to manage, available when and where it's needed, and scalable to meet their growing needs. Aligning our technology with F5 means our customers can easily integrate their systems and better address high network traffic situations quickly and efficiently. Globalscape's participation in the F5 Technology Alliance Program is another step in our efforts to continuously innovate our solutions by ensuring they align with and are enhanced by industry-recognized technologies such as the ones offered by F5."
Ron Carovano, Manager, Business Development at F5 Networks
"F5's Technology Alliance Program provides compelling opportunities to collaborate with leading companies that offer strategic benefits to our customers and our business. Dynamic partnerships with organizations such as Globalscape extend the reach and value of application delivery environments, leading to a superior experience for users and optimized performance when deploying joint solutions."
For more information, please visit: https://www.globalscape.com/managed-file-transfer/f5
About Globalscape
GlobalSCAPE, Inc. (NYSE MKT: GSB) is a pioneer in the reliable exchange of mission-critical business data and intellectual property. Globalscape's leading enterprise suite of solutions delivers military-proven security for achieving best-in-class control and visibility of data across multiple locations. Founded in 1996, Globalscape's software and services are trusted by tens of thousands of customers worldwide, including global enterprises, governments, and small and medium enterprises. For more information, visit www.Globalscape.com or follow the blog and Twitter updates.
Safe Harbor Statement
This press release contains forward-looking statements within the meaning of Section 27A of the Securities Act of 1933 and Section 21E of the Securities Exchange Act of 1934. The words "would," "exceed," "should," "anticipates," "believe," "steady," "dramatic," and variations of such words and similar expressions identify forward-looking statements, but their absence does not mean that a statement is not a forward-looking statement. These forward-looking statements are based upon the Company's current expectations and are subject to a number of risks, uncertainties and assumptions. The Company undertakes no obligation to update any forward-looking statements, whether as a result of new information, future events or otherwise. Among the important factors that could cause actual results to differ significantly from those expressed or implied by such forward-looking statements are risks that are detailed in the Company's Annual Report on Form 10-K for the 2014 fiscal year, filed with the Securities and Exchange Commission on March 30, 2015.
F5, BIG-IP, Local Traffic Manager, and LTM are trademarks or service marks of F5 Networks, Inc., in the U.S. and other countries. All other trademarks are property of their respective owners. The use of the words "partner," "partnership," or "joint" does not imply a legal partnership relationship between F5 Networks and any other company.