Enhanced File Transfer™ (EFT™) SMB
Advanced, Powerful Managed File Transfers for the Small-to-Medium Business (SMB)
Globalscape's small-to-medium business managed file transfer (MFT) platform, Enhanced File Transfer (EFT) SMB improves operational efficiency and security for all of your file transfers. EFT SMB is fully scalable to fit your business needs and can be upgraded with modules to provide advanced features, as needed. As with our enterprise managed file transfer solution, with EFT SMB, small-to-medium businesses can take advantage of automated data exchanges, military-proven security, and stability.
EFT SMB boosts operational efficiency by combining a powerful server with an automated client module. Our managed file transfer software gives you the best of both secure file transfer components through advanced automation and a powerful server, all in one platform. Allowing you to:
  

Quickly and intuitively get set up

  

Automate file transfers, especially two-way transfers

  

Reduce errors and points of failure

  

Reduce file transfer setup time by up to 80 percent
  

EFT SMB Manages and Automates Your Data Processes,
While You Manage Your Business

Using manual processes to move and deliver data can make your organization vulnerable to workforce limitations, vacations, turnover, and simple human error. Automation allows you to move and deliver data without manual intervention, not only saving time, but avoiding potential costly errors. As with our enterprise file transfer automation capabilities, EFT SMB can automate the delivery of data when it's needed, instead of when you have time to do it, increasing your day-to-day productivity and overall operational efficiency.

EFT SMB is scalable and flexible, automating data exchanges among employees, internal systems, remote offices, suppliers, partners, and customers.

The automation features in EFT SMB provide more control, and a more efficient and secure data exchange process. Choose automation modules that are customized and unique to your environment.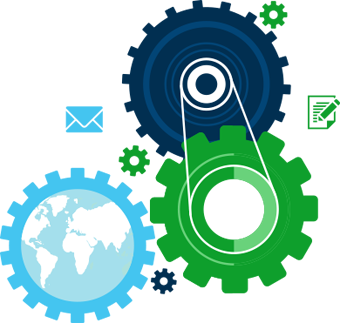 Custom Commands

Custom Commands interface built into EFT SMB executes programs, scripts, or batch files with or without command line arguments, providing administrators almost limitless extensibility. Commands can be invoked directly by a user from an FTP client, such as CuteFTP®, (if permitted by the Server administrator) or as an automated Action from EFT's Event Rules.

  

The Folder Monitor Module

The Folder Monitor Module creates an Event Rule trigger used to detect the creation, deletion, and renaming of files in a monitored folder and to perform Actions based on these triggers. For example, perhaps a weekly report is uploaded to a specific folder. You can define an Event Rule so that when EFT SMB detects that a file has been added to the folder, an email is sent to notify one or more users that the report is available for download.

  

The Timer Module

The Timer Module allows you to execute a specified Action (e.g., generate and send a report) only one time or to repeat at specified intervals. For example, you could schedule an Action to occur on July 8 at midnight, or every Monday morning, or on the last Friday of every month at 2 a.m.

  

The Client FTP Module

The Client FTP Module enables EFT SMB admins to define copy, move, and download actions in Event Rules. For example, you could define a rule to trigger when a file is uploaded, so that EFT SMB moves it to another folder.
  Learn more about automation modules in the EFT SMB Datasheet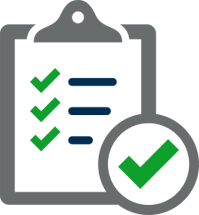 Meet Security and Compliance Requirements with EFT SMB

Data breaches have spurred dozens of government and industry regulations. PCI, SOX, GLB, HIPAA, FIPS, and others make compliance and security an ongoing issue. Not complying with these and other regulations can result in hefty fines and bad press. EFT SMB offers built-in security features and its optional modules protect your data and facilitate compliance with government and industry regulations.

From using secure protocols to following the security requirements of the most rigorous compliance standards, every aspect of EFT SMB has been built with data security in mind. EFT SMB securely manages data exchanges among employees, clients, and partners using secure protocols, message integrity, and data encryption. Using standard, non-proprietary protocols to makes it easy for any authorized clients to connect to EFT SMB.
SSL
EFT SMB supports SSL/TLS for client and server authentication, message integrity, and encryptions. You can configure security features to verify users' identities, allow users to verify your identity, and to encrypt file transfers. FTPS is an enhancement to standard FTP that uses FTP commands over secure sockets.
  Learn more about transferring files over SSL
Transfer files over HTTPS
The HTTPS module adds the HTTPS protocol to EFT SMB, enabling you to support browser-based transfers without having to install a web server.
  Learn more transferring files over the HTTPS Module
Transfer files with SFTP/SSH connectivity
The SFTP module adds the SFTP protocol to EFT SMB, enabling you to authenticate and transfer data with SFTP-ready FTP clients, such as CuteFTP.
  Learn more transferring files with the SFTP/SSH Module
Secure proprietary data in the trusted network
DMZ Gateway® is Globalscape's multi-platform solution that works in conjunction with EFT SMB to create a multi-layered security solution does not store or process data. The DMZ Gateway acts as a communication proxy through the "Demilitarized Zone" to your internal network, replacing inherently insecure inbound connections. Your proprietary data always remains safe behind the firewall for EFT SMB to store and process.
  Learn more securing proprietary data in the trusted network of the DMZ Gateway®
Meet or exceed security mandates
Achieve or exceed security practices mandated by the most rigorous standards, including PCI-DSS, FIPS 140-2 Validation, HIPAA, and Sarbanes-Oxley (SOX) with the High Security Module (HSM) for EFT.
  Learn more about how EFT SMB can help you meet or exceed security mandates
Encrypt data at rest
Protect your data from snooping by encrypting data that is uploaded to or sent from EFT SMB and secure your stored data using OpenPGP data encryption technology.
  

Anywhere Access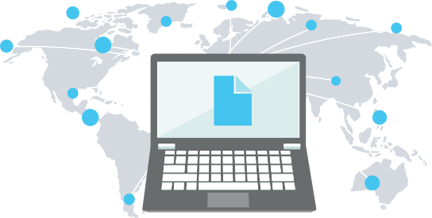 Meeting Client Needs

Globalscape Support, which assists customers all over the world, is based in our company headquarters in San Antonio, TX. Globalscape goes above and beyond before and after the sale, to ensure your experience is the best in the industry. Our Support team averages 12 years of IT experience for each of our technicians and is often recognized by our customers as best in class.