Leadership
Executive Officers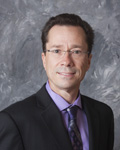 James L. Bindseil - President and CEO
James L. Bindseil is the President and CEO of Globalscape and serves on its Board of Directors. Before being named President and CEO in October 2013, Bindseil was Globalscape's Senior Vice President of Client Operations and was responsible for the company's worldwide sales and operations. During Bindseil's three-year tenure as Senior Vice President of Client Operations, he not only grew maintenance and support revenue by over 75%, but also increased Globalscape's enterprise customer support contract renewal rates to 92% per year.
Prior to joining Globalscape, Bindseil held key leadership positions with companies such as Symantec and Fujitsu America where he was instrumental in shaping the strategic direction and positioning of the organizations. As Chief Technology Officer for the Global Consulting Services division at Symantec, Mr. Bindseil was a part of the leadership team that achieved an increase annual revenue from $3.1 million to $300 million within nine and a half years.
Bindseil earned degrees in Management and Mathematics. He is a Certified Information Systems Security Professional (CISSP) with professional certifications from Hewlett Packard, CISCO, and Microsoft.
Bindseil served honorably for the United States Marine Corps. He sits on the Board of Directors for the Boys and Girls Club of America and is a Boy Scouts of America Committee Chair. He is also an Ironman competitor.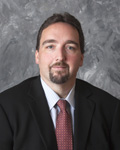 Matthew Goulet - Chief Operating Officer
Matt Goulet serves as Chief Operating Officer at Globalscape, as well as Senior Vice President of Sales. He has direct responsibilities over the global sales and marketing teams, as well as the engineering, quality assurance, product management and strategy teams. Goulet is also responsible for the alignment and prioritization of technology alliances to further Globalscape's go-to-market strategy.
Goulet joined Globalscape in 2013 bringing nearly 20 years of experience in the security, networking, and storage industries. Prior to his role as COO, Goulet was the Senior Vice President of Sales and Marketing at Globalscape. In that role, he was responsible for Globalscape's worldwide go-to-market strategy and all marketing and sales-related functions, including sales engineering and sales operations.
Prior to joining Globalscape, Goulet served as the Vice President of Small and Medium-sized Enterprise (SME) Sales and Operations for Kaspersky Lab where he was responsible for setting the strategy for Kaspersky's go-to-market SME initiatives. During his tenure at Kaspersky, Goulet built Kaspersky Lab's North America SME sales organization from the ground up. He also led the Americas Sales Operations team. Prior to joining Kaspersky Lab, Goulet helped create and manage the audio/video division at Avnet Technology, a global technology distributor representing more than $8 billion in global sales annually.
Goulet graduated from Boston College, Carroll School of Management with a Bachelor's of Science degree in Marketing.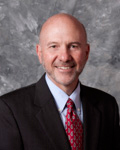 Jim Albrecht - Chief Financial Officer
Jim Albrecht joined GlobalScape as Chief Financial Officer (CFO) in 2012. He is responsible for our finance, treasury, and accounting activities and their contribution to the company's strategic growth plan. He oversees all external financial reporting to shareholders, the Securities and Exchange Commission, and other third-party constituents.
During his 38-year career, Albrecht has been an executive in software, high technology, and biotechnology companies. He was a member of the senior management team that completed a successful initial public offering for Introgen Therapeutics, Inc. in 2000. He was CFO of that NASDAQ-traded company for eight years after its IPO, during which time he managed several follow-on securities offerings as well as the financial aspects of product development relationships with multi-national corporations and world-renowned medical institutions involving research and development funding in excess of $100 million.
Most recently, Albrecht was CEO/CFO of Express Digital Graphics, Inc., a software-as-a-service company for professional photographers under the Photoreflect.com brand. He completed a product line spin-off to streamline its operations, followed by its successful sale to a larger company in the industry. He spent the first eleven years of his career with Arthur Andersen LLP followed by several years with a personal computer manufacturer in the early stages of that industry.
Albrecht, a Certified Public Accountant, is a part-time faculty lecturer at the McCombs School of Business at the University of Texas at Austin, where he received his Bachelor of Business Administration degree in 1975.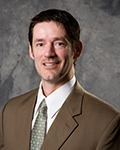 Greg Hoffer - Vice President, Engineering
Greg Hoffer serves as the Vice President of Engineering at Globalscape. He is responsible for leading the product development teams who are responsible for the design and engineering of all of Globalscape products.
Prior to his role as the Vice President of Engineering, Hoffer was the Senior Director of Engineering where he led the architecture, development, and delivery to market of the Enhanced File Transfer suite of products. Hoffer has also held a variety of roles at Globalscape over his 12 years of service, where he led teams in the creation of award-winning products such as the Enhanced File Transfer suite and Secure FTP Server, established ground-breaking technology partnerships which helped accomplish Federal Information Processing Standards (FIPS) and developed features and modules such as the DMZ Gateway, Auditing and Reporting, OpenPGP, Ad-Hoc Large File Transfer, Advanced Workflow Engine, Workspaces and the Web Transfer Client.
Hoffer graduated from the University of Texas at San Antonio (UTSA) with a Master's degree in Computer Science and from Trinity University with a Bachelor's degree in computer science and engineering. He is currently working on a Ph.D. in computer science from UTSA.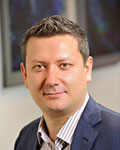 Peter Merkulov – Vice President of Product Strategy and Technology Alliances
Peter Merkulov serves as Vice President of Product Strategy and Technology Alliances at Globalscape. He is responsible for leading and overseeing the product strategy, product management, product marketing, and technology alliances teams.
Merkulov brings over 14 years of experience in the IT security industry, specifically in product strategy and management to Globalscape. He is a seasoned international leader with over a decade of experience in building and leading international teams as well as developing and executing global product strategies.
Prior to joining Globalscape, Merkulov served as Executive Vice President at Kaspersky Lab North America, where he oversaw the expansion of the business within North America and was second in command of their North American operations. He also served as Kaspersky Lab's Chief Product Officer, where he drove the adoption, development, and execution of their long-term product strategy. Under his leadership in this role, he substantially expanded Kaspersky Lab's B2B product line as they became one of the leaders in the Endpoint Protection market as recognized by Gartner. Merkulov also spent a number of years as the Vice President of Technology Alliances at Kaspersky Lab where he led the global alliances strategy and technology partner programs.
Merkulov is a graduate of Moscow State Institute of International Relations and is fluent in English, Russian and Swedish.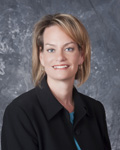 Andrea Farmer – Vice President, Human Resources
Andrea Farmer joined Globalscape in 2008 and serves as our Vice President of Human Resources. She is responsible for taking care of our most important resource, our people.
For more than 15 years, Farmer has managed human resources in a variety of industries and company sizes, advancing from Personnel Manager to Vice President of Human Resources. Farmer manages her own team of human resources professionals and works closely with the Board of Directors and Executive Leadership in the areas of employee relations, organizational development, succession planning, welfare and business insurance, compensation plans, compliance regulations, and organizational needs assessments. Under Farmer's guidance, Globalscape continues to win awards for Top 50 Workplaces in San Antonio by the San Antonio Express-News, Best Places to Work by the San Antonio Business Journal, Top 100 Workplaces in Texas by the Texas Monthly and on a national level 100 Best Places to Work in IT by Computerworld.
Farmer graduated from Minot State in North Dakota with BS in Business Management and MBA degree in Business from Southern Nazarene in Oklahoma, and is a member of the Society for Human Resource Management (SHRM).
Board of Directors
Thomas W. Brown - Chairman of the Board and Director
Mr. Brown has been an independent stockbroker and investment advisor in San Antonio since 1995. He entered the securities brokerage business in 1967 after receiving an M.B.A. from Southern Methodist University. In recent years, he has also been involved in the real estate development business in San Antonio in addition to stock and bond investments. Mr. Brown currently serves as Chairman of the Board of Directors of the Company and has served in such capacity since June 2002.
David L. Mann - Director
Mr. Mann has been in the real estate development and home building business since his graduation from Southern Methodist University in 1975 where he earned a B.B.A. For the past twenty years, he has worked exclusively in the San Antonio, Texas market. Mr. Mann currently serves as a member of the Board of Directors of the Company and has served in such capacity since June 2002.
Phillip M. Renfro - Director
Mr. Renfro is currently a retired partner at Fulbright and Jaworski, L.L.P., where from 1983 to 2005, he was division head of the Corporate, Business and Banking Section. Prior to his career in corporate law, from 1980 to 1983, he was President and CEO of Resco International, Inc., an oil field service company. He currently serves on the board of Enzon Pharmaceuticals, Inc., Bridgeport, New Jersey.
Frank M. Morgan - Director
Mr. Morgan is currently the Executive Director for Cyber Security Operations for Mantech International Corp supporting the national security community. He also served as the Vice President and General Manager of the Information Systems Department, Intelligence Solutions Division, L-3 Communications Services Group. He held a similar position with Titan Corporation before its acquisition by L-3. He worked for BTG, Inc. (acquired by Titan Corp.) as Vice President of federal sales where he was responsible for marketing computer security products.
Mr. Morgan spent 26 years in the Air Force, retiring in 1996 as a Colonel. He holds a B.S. from the Air Force Academy, a M.S. in Human Resources Management from the University of Utah, and a M.A. in National Security and Strategic Studies from the Naval War College.
James Bindseil – Director
Mr. Bindseil is currently the President and Chief Executive Officer for Globalscape and has been with the company since 2010 and was elected to the Board of Directors in February 2014. For more than two decades, he has been leading and delivering IT professional services and support with organizations such as Fujitsu America and Symantec. He earned degrees in Management and Mathematics and has obtained professional certifications from Hewlett Packard, CISCO, and Microsoft. He also is a Certified Information Systems Security Professional (CISSP).