Meet the Team
Professional Services
Explore our team of certified consultants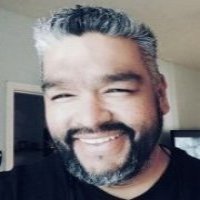 Eddie Baute
Senior Consultant
Eddie is a certified Globalscape Sr. Consultant with over 13 years of experience. For the past 6 years, Eddie continuously delivers highly technical and client-oriented contributions to the Professional Service Team. His passion for technology and problem-solving in conjunction with his natural desire to help clients, drives him to deliver the level of customer service his clients expect. He has worked with many of Globalscape's top clients assisting with troubleshooting, architectural design, deployment and migration solutions. Eddie specializes in many technical areas such as Networking, Security, Databases, AD and LDAP administration, Unix Administration, Cloud Solutions, and Development. He also serves as a key resources to all technical training delivered onsite and via web conference by Globalscape to our clients. Over his career, he's acquired manny certification from top industries players such Cisco, Microsoft, CompTIA and others.
MCITP, Microsoft Certified

CCNA, Cisco Certified

CCDA, Cisco Certified

Network+ Certified

Globalscape Golden Globe award winner

Globalscape Sales Support Contributor of the Year

English and Spanish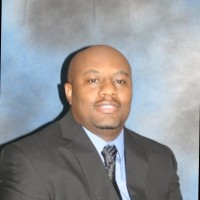 Kenneth Haynes
Senior Consultant
Kenneth is a certified Globalscape Sr. Consultant with over 20 years of Information Technology experience and proven ability to lead, manage & drive IT projects to completion. His skill-sets include:  Networking, System Administration, Active Directory, IT systems deployment and migrations. Scripting, Troubleshooting. Information Security Risk Assessments, NISPOM.  In his role, Kenneth provides SME-level consulting for deploying manage file transfer systems within customer cloud or on premises virtual networking environments (Amazon AWS,  Microsoft Azure or VMWare), and assists customers IT departments with drafting and designing disaster recovery networking environment. He also utilizes Microsoft clustering, DFS/R, Load Balancers, SAN/NAS systems, guides customers through steps to installing and configuring RADIUS /RSA server for multifactor authentication for manager files transfer systems, and develops custom automation workflow with EFT eventrules, AdvancedWorkflows, VBscript, Batch Files. He holds an Associates Degree in Computer Network from Hallmark College, a Bachelor's and Master's Degree in Information Systems from the University of Phoenix.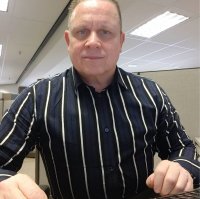 Jeff Kruchak
Senior Consultant
Awarded "Consultant of the Year" in the 2020 Excellence in Customer Services Awards by The Business Intelligence Group
Jeff is a certified Globalscape Sr. consultant with over 35 years of experience in Systems Administration/Management. Jeff has implemented 100's of EFT installations during his time working with MFT systems. This also includes over 10 years of experience working with numerous clients in South America implementing and configuring File Transfer systems. He has successfully managed many projects, with budgets ranging from 75K to 1.5M.  Jeff enjoys participating with management teams, on all aspects and phases of development, and maintenance of a Company's EFT Strategic plan. He constantly maintains a current understanding of regulations, guidelines to the best practices regarding EFT projects, implementation and technology planning concepts. His strong points include design, implementation, scheduling and coordination all aspects of his projects. Jeff's certifications include Globalscape EFT Server, Microsoft Windows/Server Products, Cisco, and Project Mgmt.
Globalscape Enterprise EFT Server Professional Certification

Oracle Primavera P6

Cisco Call Manager Boot Camp

Cisco VOIP Troubleshooting & PBX Integration

Cisco ICM/NAM Implementation

Sniffer Certified Professional

CCISP

PMP Project Management Professional

CCNP

CCNA

MCSE Windows Server 2000

MCSE Windows Server 2003

MCSE Windows Server 2008

MCSE Server Security Server 2003

MCTS Exchange 2007

MCTS Server 2008 Active Directory Configuration

English and Spanish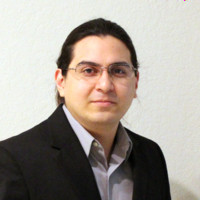 Brian Arriaga
Senior Consultant
Brian is a certified Globalscape Sr. consultant with over 8 years of experience. As a Professional Services Senior Consultant, Brian utilizes his 9 years of varied experience to conduct training's and workshops on product usage, troubleshoot and design Managed File Transfer Server solutions, manage and document projects, and champion client success to overcome challenges related to automating and streamlining the flow of data within organizations. Brian worked his way up at Globalscape starting as a Level 1 Support Analyst. Within six months he was promoted to Level 2 Support Analyst, coding and improving the support processes, and developing and standardizing the training materials. After two years, he was promoted to Level 3 Support Analyst where he worked with over 1500 unique customers of Globalscape across a varied set of industries, implementations, and usage scenarios tackling all manner of challenges. As a Level 3 Support analyst, his primary emphasis was in ensuring customer satisfaction, improving the product quality, documenting problems, resolutions, and processes, and working as a customer advocate to gain a deep understanding of how Globalscape products can be used to provide solutions to business challenges. After 5 years in support, he transitioned over to Product Strategy as the Product Manager of EFT where he worked in conjunction with Support, Engineering, and QA to prioritize, coordinate, implement, and test many features of CuteFTP 9 and EFT Server 7.4 including updates to SFTP, PGP, AS2, HA, and AWE along with various product additions, improvements, and fixes.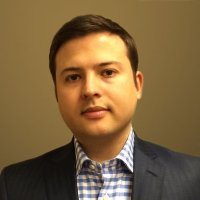 Ramiro Guzman
Director of Professional Services
Ramiro has over 19 years of experience in the software development industry. He is proficient in implementing enterprise solutions to organizations and implementing architect solutions for both C-level executives and developers. As Globalscape's Director of Professional Services, he currently manages the Professional Services consultants and developers for and leads and coaches the consultant team.  Providing solutions to complex implementations, developing tooling and processes for clients, design & architect deterministic systems to control file transfer flows using distributed systems patterns are all some of his strong skills. Ramiro holds a B.S. in Computer Science and a Master's Degree in Management Business administration. 
MCAD, Microsoft Certified

MCP, Microsoft Certified

Software Development Process, CMMI 

Requirement Management, CMMI 

Project Management, CMMI

Testing Applications, CMMI

Design with UML, CMMI

AWS Solutions Architect  Aug  2016

Web Architectures with Ruby on Rails, Startup Engineering, Software Engineering for SaaS.

Udemy: AngularJS, Swift, Java

CISSP

Oracle Development, Linux Administration

English and Spanish